The Jaffray Offering
The Jaffray Offering
September 13, 2017

Jim Heuving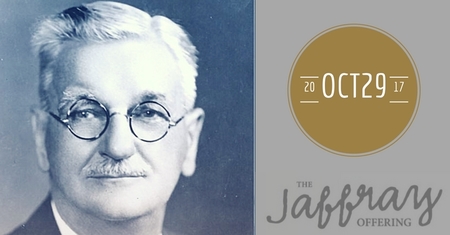 The Missional Team at Pacific considers it a real bonus to partner with our larger denominational family, the Christian and Missionary Alliance (C&MA) in supporting over 300 missionaries to hard to reach contexts around the globe.
The Global Advance Fund is operated by the C&MA to support our shared missionary efforts. It is Pacific's primary way of partnering with missionaries to tell and demonstrate the good news throughout the world. The Jaffray Offering not only celebrates one of the early missionaries of the Alliance but provides an opportunity to add special emphasis to this worth-giving-too fund.
This fund is the most direct means of supporting missionary friends that we have like Chris and Angela Hiebert in Venezuela and Ralph and Ruth Shareski in Germany. We encourage you to make a special gift to the Global Advance Fund on October 29, 2017 when we will take the special Offering.
Learn More...
Groups At Pacific Missional Groups