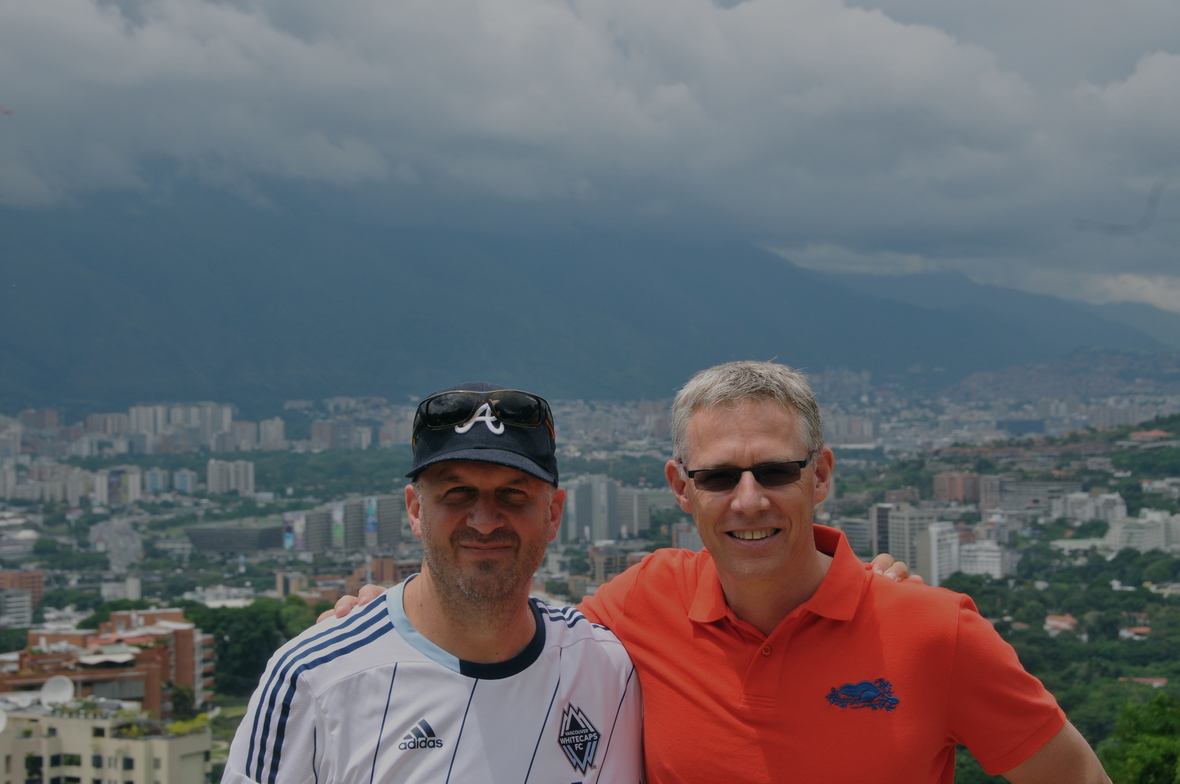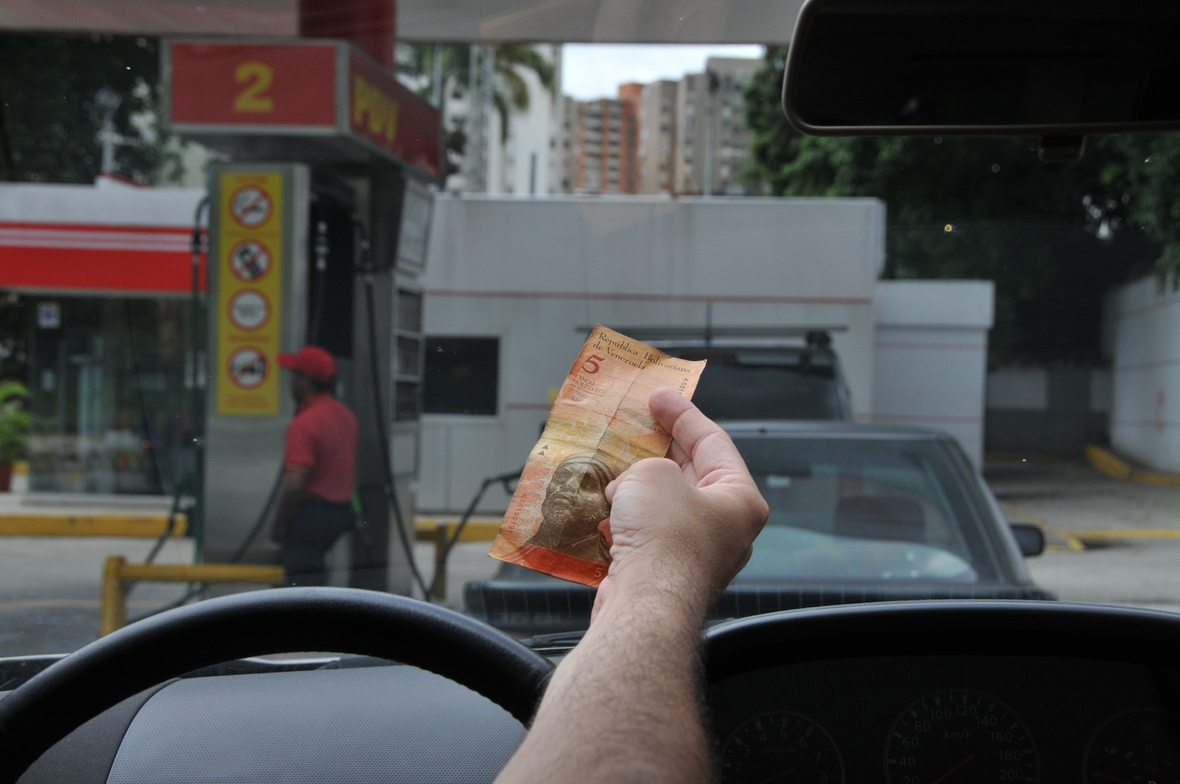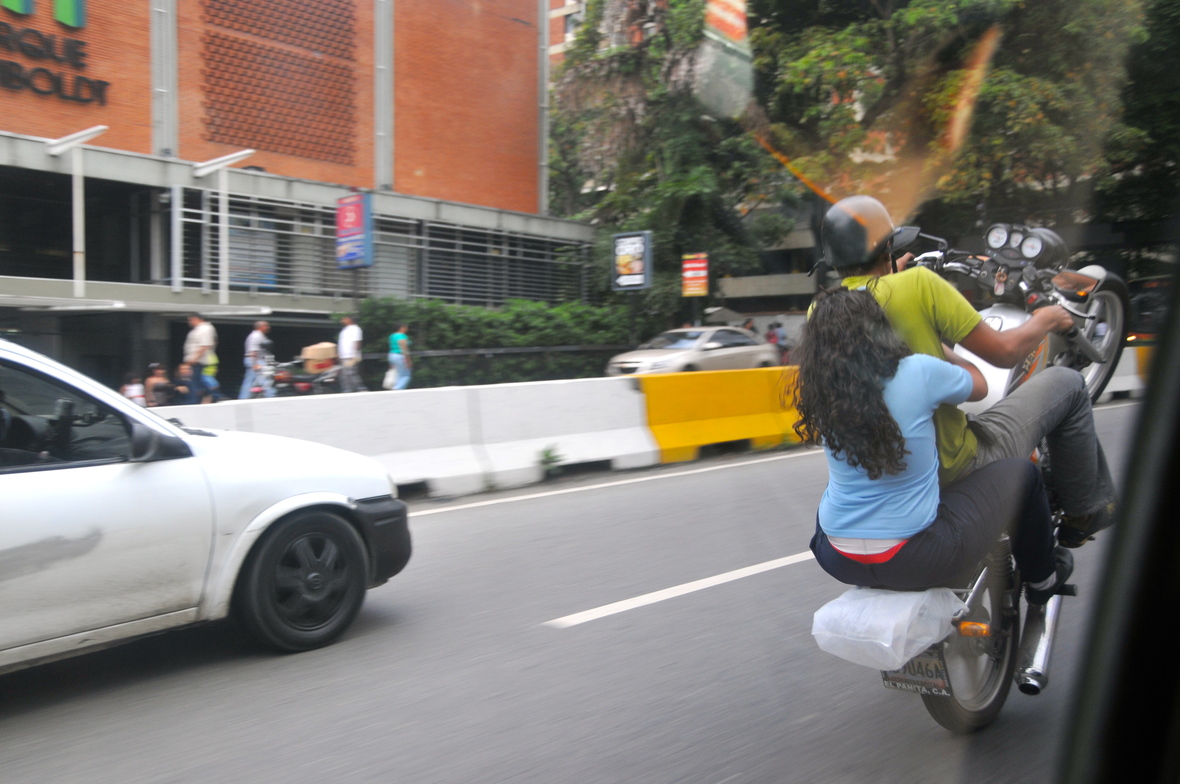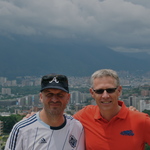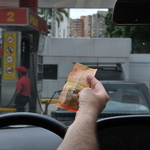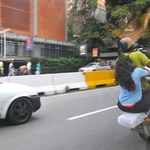 My trip to Venezuela is shaped by my earlier trips to Haiti. I wondered how this trip would be the same or different. There is very little similarity apart from the palm trees, mango trees and fruit drinks. There is a lot of difference. Venezuela is a very livable city. In many ways it looks much more like our city than it does in any way my experiece of Port au Prince.
Today we visited the boys school, ate some spectacular bakery pastries, sipped a venezuelan coffee called, maron, ate some arepas--the basic corn pancake biscuit which is the typical food item, climbed up a grouse grind to view the city, walked into a jungle--amazing to hear all the birds and noises...
Cars fill the highways during the rush hour and motorcycles slip between cars as they race past traffic jams and going in and out of traffic--it is crazy--I want a motorcycle! Caracas feels like a modern city, but it is different than what we know, very different than Haiti, nevertheless not far from what we know.
We spent our first evening sharing stories of ministry and talking about what God was doing in our lives. It was a great evening where we began to throw everything on the table about what our ministries were all about. It was great and engaging.
Tim and I sense a lot of symmetry. Tim mentioned, on Sunday, the fact that America was browning and that our relationship with this Venezuelan field would help us as a church to embrace what God is doing in Latin America and how that is reshaping or should shape our own understanding of what God is calling us to be.
Chris and Angela sense that they are being called to create Emmaus-like groups. They are hoping to create one in their own home and inviting other Christians to do the same. In many ways we sense that there may be a real mutual benefit to partner--but such is the nature of time here--to discern what God is calling us to do...
About the pictures...the bike was one-wheeling past us, Tim and I just standing above the city and just north of the American embassy, and the dollar bill represents the twenty cents it would cost to fill up the SUV's gas tank....
See you soon...
3 Comments
---
---
---
Comments for this post are now off.