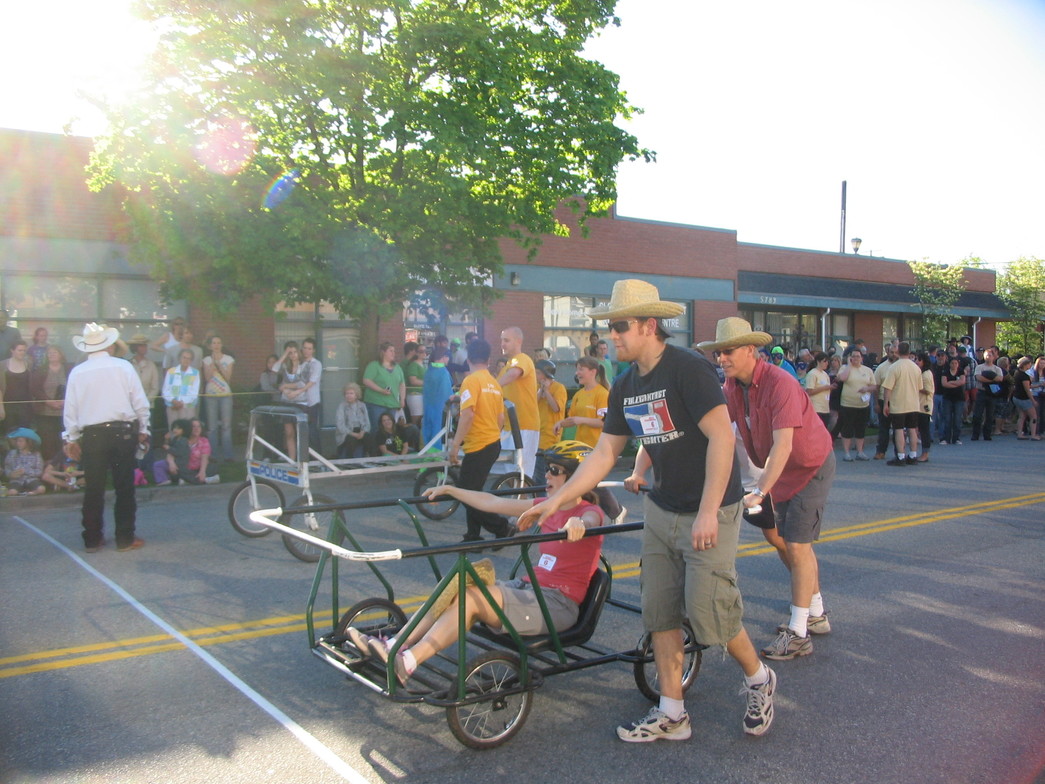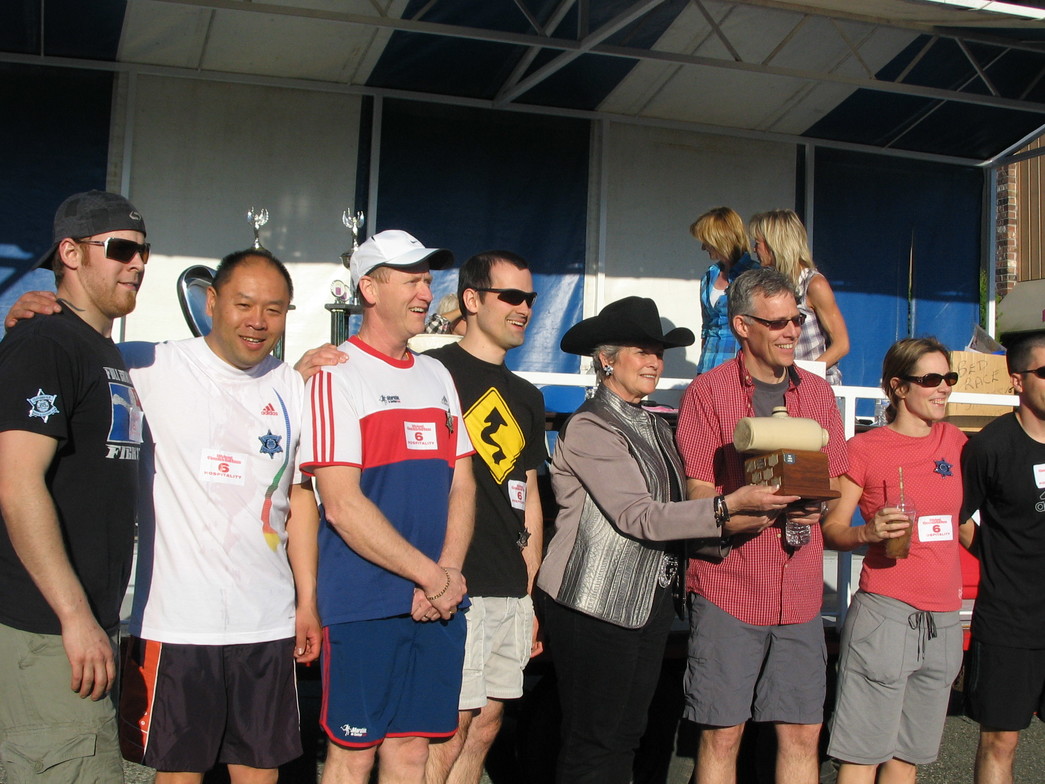 The first ever entrance of a Pacific Team in the 32 year history of the Cloverdale Bed Races and Pacific became champions in their category beating out the 5 year reigning champions--The Cloverdale Reporter.
A team of seven was created. One Rider--Katie Perkins. Six runners--Aubrey Gin, Kyle Lunder, Jim Heuving, Anthony Winstanley, Bob Oliver and Xhevat Krasniqi. The only experienced team member was Kyle who raced five other times and he coached us well.
What is a bed race? The bed is a "bed-like" contraption with four wheels that can carry one passenger (Queen). Three runners race the bed 100 yards to cross the halfway mark and then the other three runners quickly take over and race back the 100 yards to the finish line.
You race against another bed. If you lose you are eliminated. If you win you take on the next challenger-hopefully after a good break. As it turns out we edged out the long standing champions in a mad race to the finish.
The Bed Race is a great fun start to the festivities of the Rodeo. It is a great way to connect with our neighbours.
As a team we were thinking...We should make a bed racer. The two we used were loaners and it is used by the the different teams. But if we make a great racer it gets to be used by many. Throw our name on it and hey--a little promotion to tell others we are just around the corner.
If you want to be part of a team next year...jump in!
5 Comments
---
---
---
---
---
Comments for this post are now off.