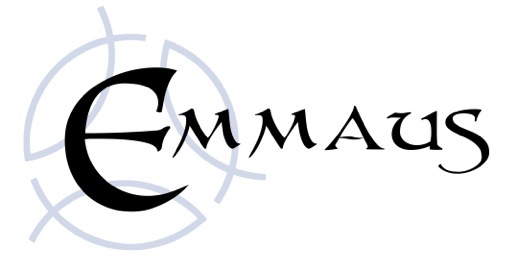 We have not officially launched any Emmaus Groups yet, but we are getting close! We hosted eight info nights, through the months of May and June, with a singular goal to talk about what Emmaus Groups are and what it would take to get them going. Almost 100 people, not counting children, participated in those meetings.
The big reflection: PCC is hungry for community connection not just with each other but with our neighbourhoods. The response at every info night was, "Let's get at it!" This is a significant affirmation about our missional direction.
We want to launch, at least, five Emmaus Groups in September and October. By the end of the ministry year (August 2014), our goal will be to establish at least ten groups. Every group that we launch will have designated host leaders and shepherds. We believe a team of three to four people, at minimum, will be needed to help a group thrive. The host leaders take care of welcome, setup, and preparing the home. The shepherds oversee the evening directing and addressing the ministry activities. Hosts and Shepherds work closely together to create an environment of high participating, high hospitality, high connection, high community focus and involvement. The group will be marked by three basic dynamics: up (connection with God); in (connection with each other); out (connection to the world--mission).
What is next? Through the summer months (mostly August), we will be establishing the core leadership groups (hosts and shepherds) for each of the Emmaus Groups. We will not publically launch an Emmaus Group until those basics are established.
We are organizing an Emmaus Leadership Event for early September in order to get us launch ready and to formalize our leadership.
Below is a list of most likely starts for September 2013 and emerging groups we expect to see started in the next year. We don't have every community or neighbourhood covered. Right now we are working with leaders who are ready to launch a group in their neighbourhood. As we establish a stronghold, we will begin to target communities, yet unreached.
The Six Most Likely Group Starts for Sept 2013
(We might just beat the goal of five)
Murrayville--Teun & Nirosha Schouten (hosts)

Cloverdale North--Dave & Sheila Stinchcombe (hosts)

Cloverdale South--Corey & Melissa Friesen (hosts)

Cloverdale West--Brian & Myrna (temporary leaders)

Delta/Tsawassen--Jon & Marilee Congo (hosts)

South Surrey--Brian & Heather Larson (hosts)
Other Emerging Groups
Brookswood--Presently Brookswood people are attending the Murrayville Group but are ready to launch out into their own neighbourhood (Potential host home--Napiers).
Clayton Heights--Presently, Claytonites have spread out to different groups but there is a big desire to launch one in Clayton soon--host home is being secured.
Abbotsford/Aldergrove--Yes we have people who live out there. They want to be in a group too. We would love to see something happen and Jennifer and Trevis Wiebe (Pastor Jenn) would love to help it get going.
Langley Central--Lots of people live in that neighbourhood and we are looking to make something happen there. We had a small turnout for this area but we will focus in on it in the coming year.
Walnut Grove/Clayton North--There are some rumblings out in that far country. Our hunch is that we can launch a more northern group out of an established Clayton group.
A Primary Focus
The Emmaus groups will be a primary focus of my ministry next year (50%). The info nights cemented that focus, beyond a doubt. This will be a key part of the ministry for PCC. I am building an Emmaus Leadership Team. Two have joined me--Melody Hilman and Craig Hantke (Connection Ministry). I will be looking to add a fourth person--might it be you?
As we make our way into September, our Sunday Connection Center (it is coming) and our website will feature Emmaus Groups as the primary point of contact for people attending PCC.
We are still learning about Emmaus Groups--as we go. This is something new for us and something new for our neighbourhoods. We believe it will be a transforming journey that will challenge us to reconsider the way we have always done things.
I would like to hear your comments and/or your desire to get involved. August and September will be organizing months.
Next Big Event (Tentative Date--Sept 8 evening)
Leadership Dessert Night for Emmaus Group Leaders and Hosts--September 8 at Brian and Heather Larson's Home. The place is set and the date will be finalized early in August.
Comments for this post are now off.