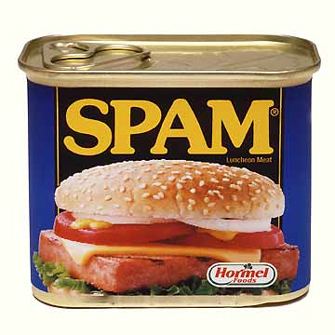 Many of you have been experiencing issues receiving e-mails from Pacific. It has been a mystery that has been plaguing us for several weeks now. I have been working closely with CCB, our online community provider, and it would seem that our e-mails are reaching the recipient's (your) e-mail servers and something is happening to the e-mails once they are received by your e-mail provider.
This means that our server is delivering mail to your server and your server is likely treating our messages as SPAM or junk mail. (Did I hear a gasp of disbelief?!)
So what can we do to fix this?
The first thing you can do is to go to your spam, bulk or junk mail, or deleted folders and search for e-mails from [email protected]; ccbchurch.com is the address that originates from our online community. If you locate any e-mails from ccbchurch.com in those e-mail folders, be sure to mark our email as "not spam," or follow whatever protocol your email provider has for "whitelisting" any particular senders. You can often do this by right clicking on the e-mail and selecting "add to safe senders list".
What is "whitelisting"? A whitelist is a list of email senders, domains, or hosts that are always automatically allowed to send mail to the filtered address, regardless of the message content. That means we want you to be happy to receive our e-mails and you need to whitelist us and mark our e-mails as safe so that you continue to receive communication from us.
To make sure you always receive emails from us, you need to add the addresses Pacific uses to send email from to your whitelist: ccbchurch.com ([email protected]), pacificcommunity.ca, plannincenteronline.com. The instructions for whitelisting our email addresses will depend on the specific email program you are using. If you access the help files, instruction manual or customer support, there should be instructions on how to do this. In most cases, just by adding our from address, [email protected], to your address book, safe list, whitelist or contact list will be sufficient.
If you continue find our emails in your spam, junk or bulk mail folders, you will need to find a way to inform your mail application that it is not spam. Most likely the course of action is to select our email and click on the Not Spam or Not Junk button, if available. For more information about your mail application, please visit the help section that is associated with your email client/email application.
Please be sure to inform your friends at Pacific of this to get the word out so that we can continue to enjoy communication as a community. If you have any questions, please feel free to contact me anytime at [email protected] or (604) 574-4001 ext 111.
To change your SPAM options with Telus:
Select your province
Click on "my account" under "internet support"
Log in(should be the same user ID and password as your primary email account)
Select "options " to the right of "email"
Click on the "spam control" link
Telus SPAM control:
Spam Control defaults to the Tag option.
Service options to choose from include tag, delete or opt out. To change these options, please follow the instructions below. Once you change an option, it may take up to 30 minutes to become effective.
Tag - This is the option that Telus recommends and is provided to TELUS Internet customers by default.
You continue to see all of your e-mail but now you can easily identify spam, as TELUS inserts the following text into the subject line, "*TELUS Detected Spam.*", for example: *TELUS Detected Spam.* WIN free money.
You can also create folders in your email client to move spam into a designated folder. Please visit the help instructions of your email client on how to create folders.
You can change the Spam Control option to Delete or Opt Out at any time.
Delete - we are finding that some of you that are not receiving our e-mails in your SPAM account have this defaulted as a setting. You will need to change this.** This option deletes all email Spam Control identifies as spam at the server level. You do not receive spam in your mailbox.
Please note: If you choose the "delete" option, you cannot view your spam, as it is deleted before it reaches your mailbox.
Opt Out - Your incoming email is not scanned for spam. All of your email is delivered as usual.
To change your SPAM options with Shaw:
Click Internet in the left menu.

Click Manage Email and Webspace.

Click Settings next to the email account on which you wish to change the Spam Filter settings.

Under the section titled Junk Email, select from the dropdown menu your desired filtering level.

Scroll to the bottom of the page and click Save Settings.
These are the options for SPAM mail through Shaw:
The following four options are available:
Delete suspected junk email
Tag suspected junk email (enabled by default)
Disable email filtering
Hold suspected junk email in Webmail
Comments for this post are now off.