Thursday, April 25, 2019
6:30 - 9:00 pm
Walnut Grove Pool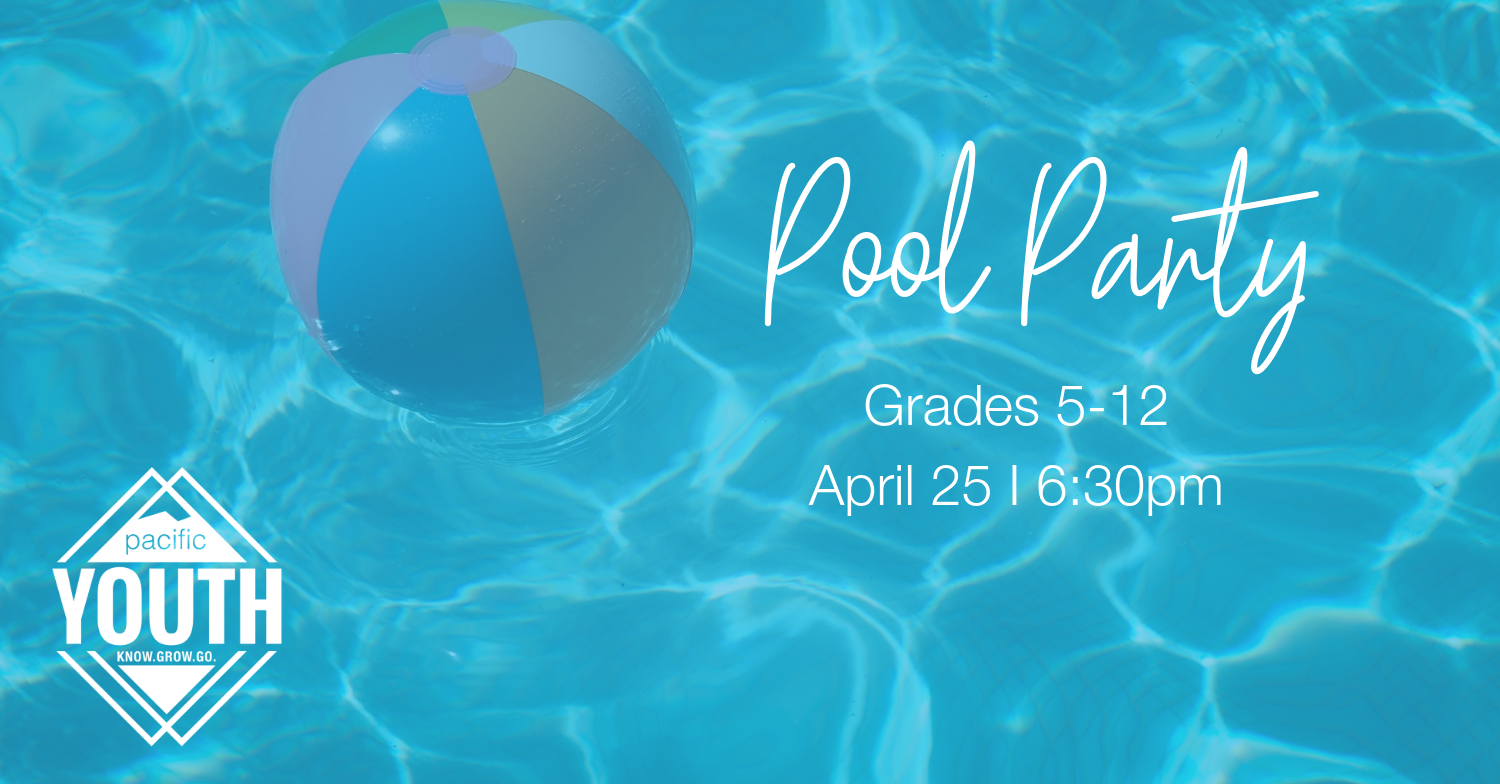 Grab your swimsuit and towel and join Pacific Youth at Walnut Grove Pool for an evening of fun!
This event is for all youth in grades 5-12.
The cost is $2.52 for a child (12 and under) and $3.21 for a youth (13-18).
Please register here.