We have purchased hygiene items for more than 50 kits, boxes are piling up, and local merchants are loving us!

Here's a peek at the kits being put together.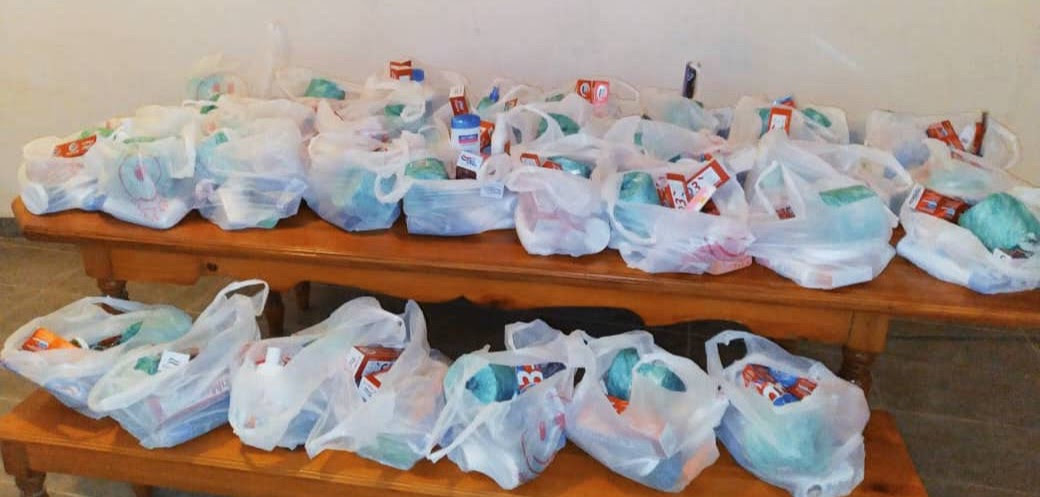 We have also been busy buying goats and chickens!

If you were looking for a last-minute present for someone this Christmas, here's an option we offer. We can send an email to them directly, or we can send an email to you that you can forward on.
A creative teacher bought some chickens for her class and she shared this video with them on the last day of school!
A pleasant side effect of putting together these hygiene kits is having an opportunity to connect with some of our older students. A few of them have been helping Luckner & Garry and it's been great!

Davidson is one of the students that has been a great help. He has been on several market trips, helped carry the boxes, was a master packer, continually kept everyone laughing as they work, and is eagerly awaiting delivery day!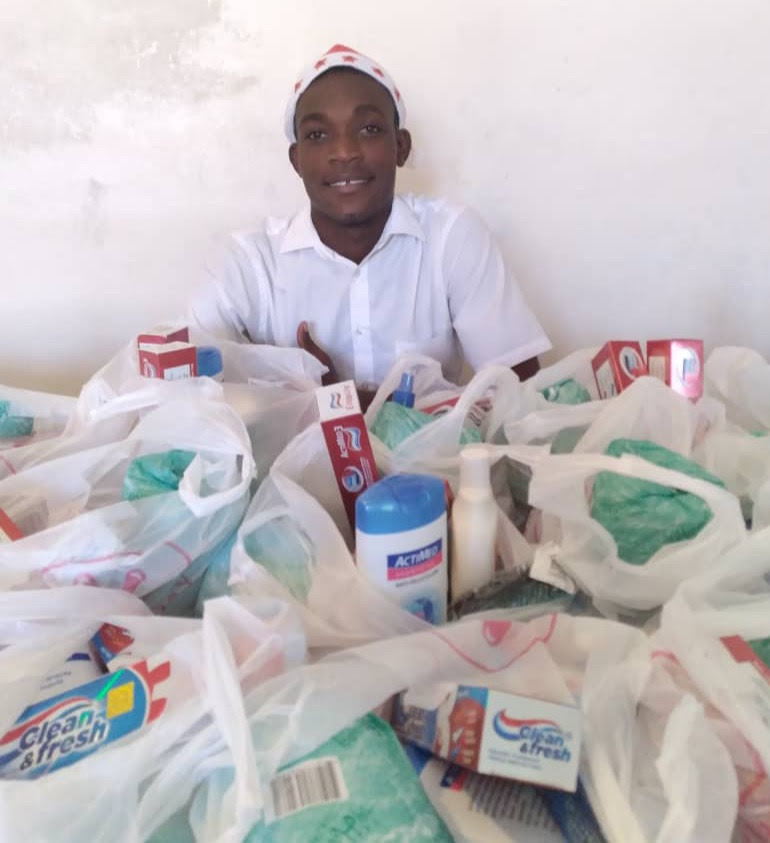 Having Davidson participate in this project with such enthusiasm has made us grateful for the way we have structured our Sponsorship Program.
When a student is approved by our Board of Directors they are immediately accepted into the program and enrolled in school. This allows the student to know that they are accepted into the program based on their situation & merit, as opposed to having their acceptance attached to someone else's willingness to help them.

Davidson is one of our students that doesn't yet have a sponsor and we wonder how different his participation would have been if he was still waiting to be enrolled in school. We are grateful that is not the case!

We are able to structure our sponsorship program in this way because some of our sponsors have chosen to sponsor "in transit" students... students like Davidson. While these sponsors will miss out on having a consistent student to get to know, they have the unique opportunity to partner with every single student that enters our program. What an impact they are having!
If you would like to join our "in transit" sponsorship team we are looking for four more sponsors of $50/month (or 2 at $100/month). The larger the team the more students we'll be able to accept into the program!
If you haven't already, please follow us on Social Media!

If you already have, please "like", comment & share our posts! Your interaction with us on Social Media really helps us reach more people.

Together We Can Make a Difference!!

Rebecca Honorat
Executive Director