The following Elder Nominees were brought forward by the Nominating Committee to the Membership at the Annual General Meeting on Tuesday, December 4th and were elected. The two new board members are: David Ashton and Zipporah Hantke. Their profiles are available below. In addition, Diane Felgate was re-elected to a second term of office.
Zipporah Hantke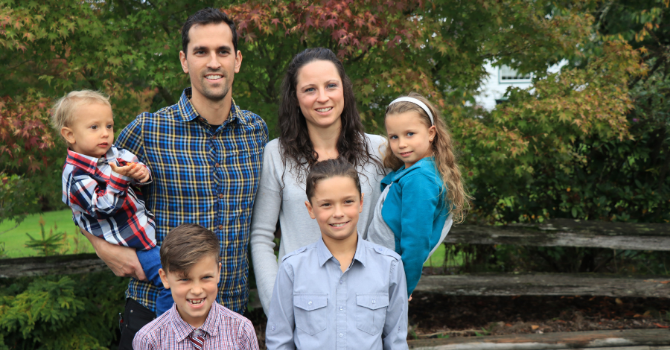 My name is Zipporah Hantke. Craig and I have been married for almost 11 years. We have four beautiful and energetic children that keep us on our toes: Zachary – 9, Dylan – 7, Scarlett – 5, Theo – 2. We are truly blessed to enjoy a bustling household and hold in highest priority our calling to love and shape our children in a home where Jesus is Lord and our everyday lives are offered back in worship to him. I have been a teacher in the Surrey School District for 12 years. I have taught from grade 5 to 12 but am happiest and most at home with teens. For most of my career I've taught French but now find myself at Lord Tweedsmuir, just down the road, teaching Home Ec one day a week. I am daily learning what it means to be salt and light in our schools both as an educator and a parent with three of my kids in our local elementary school. One of the greatest things God is teaching me is how to be fully present to my students, coworkers and fellow parents. We have called PCC home for almost 10 years. I've been involved in different capacities – preschool room teacher, Sunday coffee, the former kitchen hospitality team, women's ministry, community and kids cooking classes and the community garden. I have been able to bring some of my passions into these areas, passions that include creation care, growing and cooking food, and studying God's word and sharing what I learn. Reflecting on these years at PCC, Craig and I have grown deeper in our faith and relationship to Jesus and have come to know and love so many of our brothers and sisters in this church community. We have been challenged, stretched, convicted, upheld and loved through the ups and downs of community life. As God calls me into a new role in the church, to participate in shepherding His people as an elder, we, as a family, are willing to embrace the call as God works through us and continues to grow all of us at PCC more deeply in this community of faith. I was raised in a home where the love of Jesus and the word of God were central. My dad was always deeply passionate about theology and his faith and my mom was always, and still is, in prayer, lifting all of her family up to God and entrusting us each to Him. From the simple prayer of a six-year-old at a kid's club, God has grown and strengthened my faith. He stayed faithful to me even through the rocky times when I decided to live for me and move into the driver's seat to get a taste of "the good life" all the partying young adults in my world were enjoying. By God's grace he gently and tenderly brought me back to my First Love and I've journeyed into the beautiful and indescribable joy and freedom of losing myself to be found in Him. He is continuing to teach me how to surrender all my heart, my plans, my passions and my hopes and to offer all that He gives back to Him. As the Holy Spirit works within me to transform my heart to be like my Lord and Saviour Jesus Christ, I am learning how to trust Him even when I can't see the way ahead and to obey Him in all things to the glory of God the Father.
David Ashton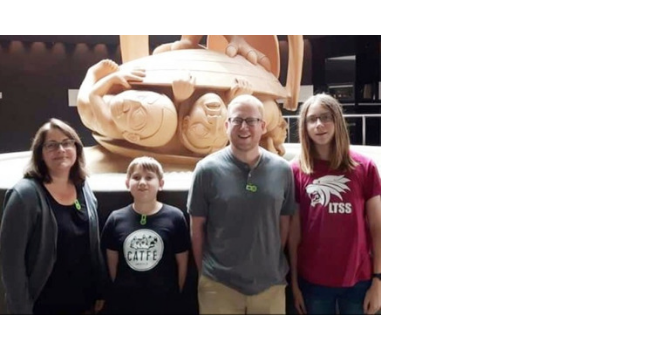 I spent my early years in Saskatoon, Saskatchewan. Our family attended church and I always had a sense of God's presence but during my time at our family's church I never heard the gospel and I had no understanding of why Jesus was crucified or what it meant for me. When I began university I came into contact with Campus Crusade for Christ, an evangelistic club on campus. After meeting with a Campus Crusade staff person and having him share Christ's story with me, I committed my life to Christ. The following four years of university were filled with missions trips, evangelism, leading Bible studies and attending conferences. The greatest blessing God gave me in my university years was meeting Andrea, who was attending Simon Fraser University. We met on a summer missions trip in Calgary. As soon as I graduated we joined staff with Campus Crusade for Christ and I moved to the West Coast. We remained with that organization in one form or another for eight years, until our first son was born. Since then Andrea has stayed at home and has done an extraordinary job volunteering at the public school our boys have attended. After Elliot's birth and just before our next son, Simon, was born, I began working at Country Lumber and I have been there twelve years, currently serving as Shipper at their Engineered yard. We have been attending Pacific Community Church for six years. Currently I am leading a men's small group, a men's book club, serving as a greeter and am on the schedule for leading Prayers of the People. Elliot and Simon are both thriving in Youth and Impact and Elliot is beginning to play keyboards in the youth band. Andrea loves being in her book club and working in the community garden. Our family is thankful to have found community here and I am excited about what God is doing in and through our church.