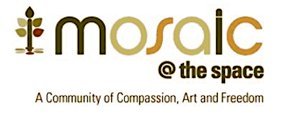 Thurs Dec 22, 2011
Dear Friends and Partners...MERRY CHRISTMAS!
I hope that you are well as Christmas is upon us in just a couple of days.
We have had a good year, including most recently our Christmas Banquet
last Saturday. Navigating through a few frayed nerves and a blown fuse
(we had to finish cooking one of our turkeys in the prayer room), we ended
up having a great feast, some meaningful sharing and deep reflections on
the paradoxes of Christmas - God becoming a human being, the Almighty
becoming a vulnerable baby, light and hope invading such a dark,
uncertain time for Mary and Joseph (and the world). God is so good.
Thanks for your prayers and support. Please take the time to watch our
first visual newsletter. It is an update from our past year- a very
significant year for Mosaic.
May Christmas bring you peace, and the New Year be filled with hope,
Don and the entire Mosaic family