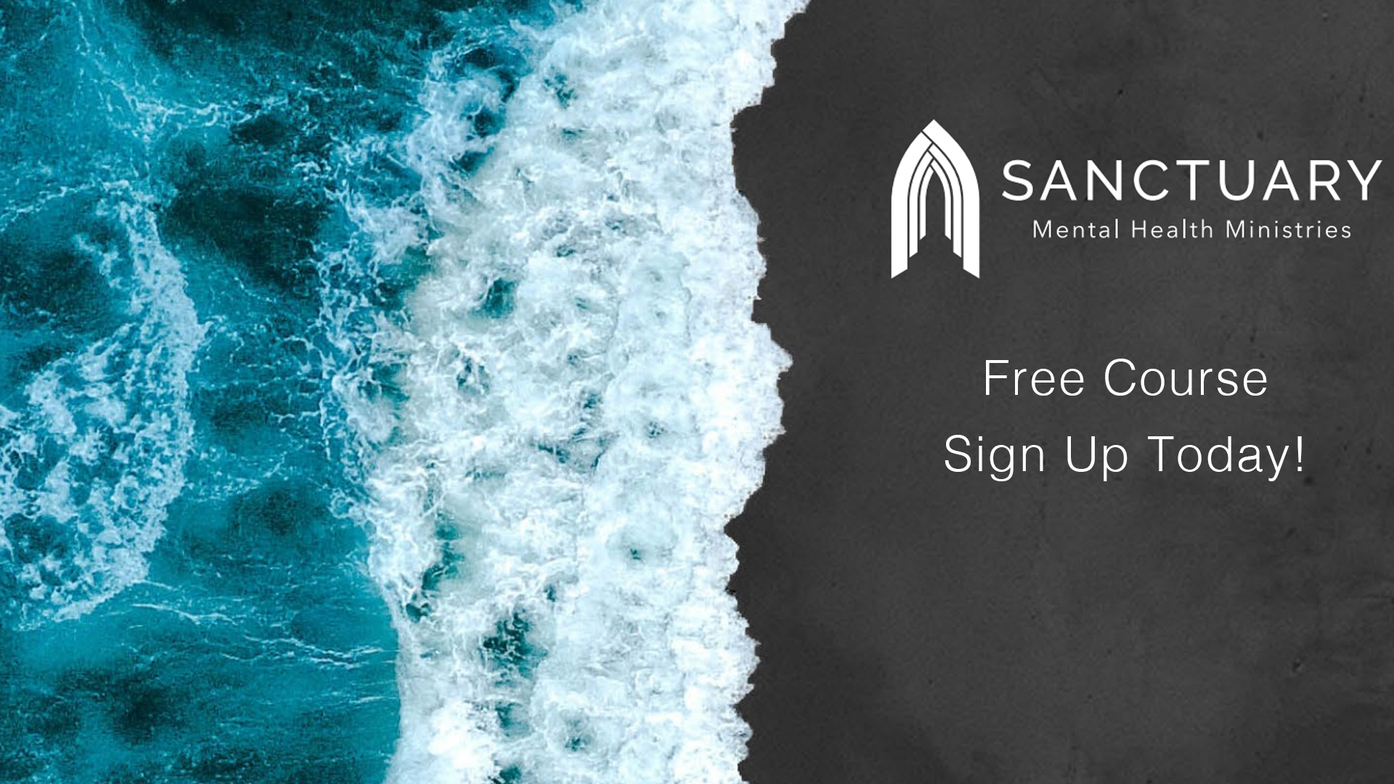 Sanctuary Health Course
According to the Canadian Mental Health Association, all Canadians will be affected by mental health problems at some point in their lives, either through personal experience or that of someone they love. Individuals affected by mental health problems will often seek help from spiritual leaders first. If people are turning to us for help, then we need to be prepared to provide it! The Sanctuary Course was created to raise awareness and start conversations in local churches regarding mental health.
With rising anxiety and other mental stresses associated with the Covid-19 epidemic, Sanctuary Mental Health Ministries has made The Sanctuary Course available for free. Recognizing the need for community and relational support during anxious times, they strongly encourage participants to go through the course together in groups.
You are invited to join our learning community. Through instructional videos and discussion questions we will consider psychological, theological and social components of mental health issues. If you are looking for a way to support a loved one, or are looking for some answers for yourself, you are welcome to join this group as we explore the complex dynamics of mental health.
This Sanctuary Virtual Gathering starts on April 29 at 2 pm and will continue until June 17, each week - same day of the week and same time.
PLEASE RSVP on or before April 24 to Pastor Prince


Here is how to join in via Zoom:
Meeting ID: 965 4542 4662
Week 1: Apr 29, 2020 02:00 PM
Week 2: May 6, 2020 02:00 PM
Week 3: May 13, 2020 02:00 PM
Week 4: May 20, 2020 02:00 PM
Week 5: May 27, 2020 02:00 PM
Week 6: Jun 3, 2020 02:00 PM
Week 7: Jun 10, 2020 02:00 PM
Week 8: Jun 17, 2020 02:00 PM