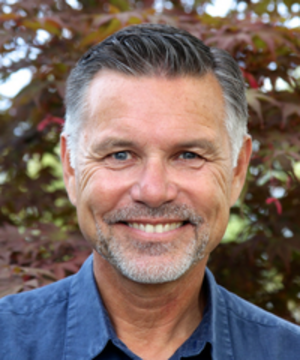 Brian Buhler
Senior Pastor
Myrna and I are native Albertans who grew up in Calgary and attended First Alliance Church. Almost every significant spiritual event in our lives happened at First Alliance. In that one church I was baptized, discipled, called to ministry, married, ordained, and inducted as youth pastor. It's impossible to imagine our lives without the influence of Sunday School teachers, youth workers, camp counselors, and committed adults who discipled us in our formative years.
It was at an official church youth event (New Year's Eve Party) that I first kissed Myrna. I was 13! It was a holy kiss of course. There must have been something in that kiss because seven years later we got married. We packed up and moved to Regina where I finished my schooling at Canadian Bible College. Upon graduation we moved back to Calgary where I served for seven years as Youth Pastor at First Alliance. In 1986 we left our home town for the West Coast and have served at Sevenoaks Alliance and North Shore Alliance. On Jan. 1, 2008, we opened a fresh new chapter with the congregation at Pacific Community Church.
We have three married children, Grady (and Carly), Charlie (and Becky), and Annie (and Spencer) and our four grandchildren. Hanging out with these wonderful people is the joy of our lives.
My hobbies are painting and racquet sports. Myrna is an avid reader. We've enjoyed a weekly date almost every week of our married life. Now that we're empty nesters, our whole life is a date! Our favorite cheap date is dinner at Presto Panini on Hornby and Smithe. Home made Italian food, and nothing on the menu over ten bucks. Our favorite coffee is JJ Bean Inferno.
Sign up for our Newsletter
Subscribe to receive email updates with the latest news.