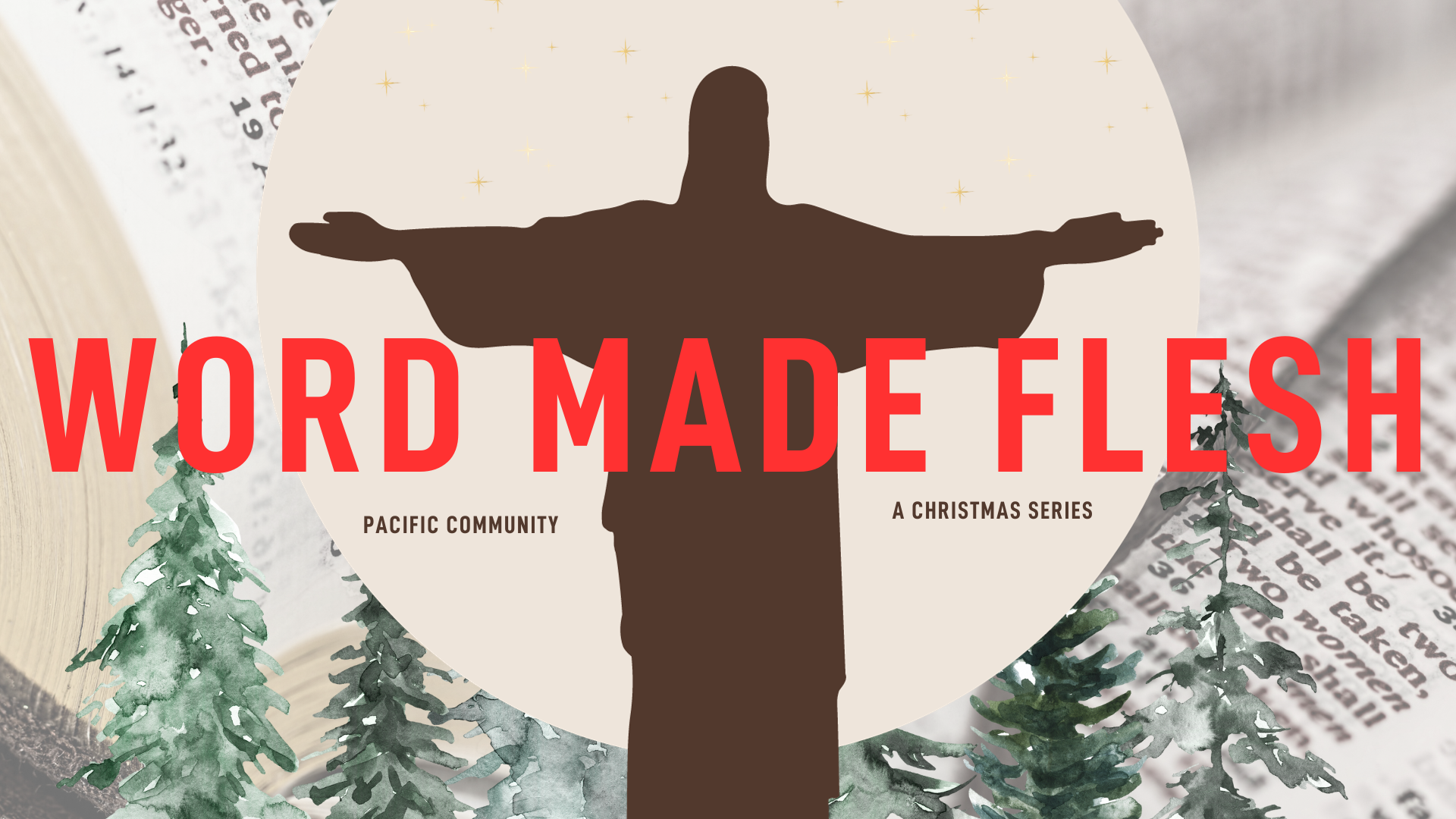 This advent season, we will be intentionally reflecting on the wonderful truth that "The Word Became Flesh." John 1:14 is one of the most important verses in the Bible. It reads, "The Word became flesh and made his dwelling among us. We have seen his glory, the glory of the one and only Son, who came from the Father, full of grace and truth."
The eternal Word, who is Jesus, willingly left the heavenly realm and took on human flesh to tabernacle (dwell) among us. In so doing, Jesus revealed His radiant and transcendent glory to us. The Word humbled Himself by taking on the form of His creation to redeem us from our sinful brokenness and to reconcile us to God through Himself. This glorious truth is worthy of our worship, praise, and wonder.
With this in mind, we invite you to join us each Sunday during Advent (starting December 3rd)as we fix our minds, hearts, spirits, and bodies to consider the love, peace, joy, and hope that is offered to us through the "Word Made Flesh."
Love – December 3
Peace - December 10
Joy - December 17
Hope - December 24
Christmas Eve - December 24th / 4 PM
There will be no morning service, please spend this time with your loved ones.
We will be Livestreaming our Christmas Eve service which will be accessible after the service.