Leadership Breakfast
Leadership Breakfast
Saturday, September 16, 2017
8:30AM - 10:00AM
Pacific Community Church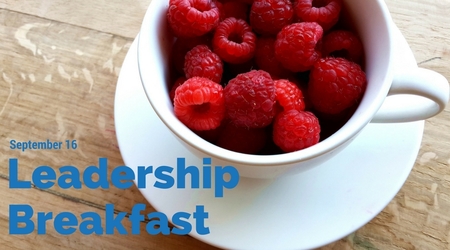 Leaders should meet together. Food is one of the best ways to get people together. Thus a leadership breakfast to gather the leaders at Pacific to fellowship, pray, and launch into the year together. The breakfast, hosted by the Groups at Pacific Team, is designed to get the many of us into one good meeting to talk about the year ahead, inspire one another, and be blessed as we make our way.
We are bringing in one of our CCK caterers to make the meal. No cost to you. Our meal time will be about 90 minutes and will include some worship, a word from Brian, an overview about the year as it relates to our mission, and times of prayer. We want to pray and entrust our work to God before we get busy.
We will also be providing ministry space and resource opportunities after the meeting. We will have resource people ready to help your team plan and strategize for the upcoming year. Book a room when you register, request where you need some guidance or equipping if you need it, and the Groups at Pacific Team will set up a meeting room with you and the personnel and resources, you request, to help you plan out your year. We know it is hard to gather the troops through the summer. We want to take the pressure off by getting your team to this breakfast start.
This initiative is a result of our recent "Innovation Collaborations" which has inspired the Groups at Pacific Team developments in the past year. One of our goals is to nurture and serve our leadership community. Although we invite you to the breakfast, we expect you there. We would like you to make every effort to gather and join your team at this meeting. The Board and the Staff Team are in full support and are seeking to bring all their teams to gather at this breakfast.
Groups At Pacific Pacific Community Church
Return to Events
Save Event to your Calendar
---