Leadership Prayer Breakfast
Leadership Prayer Breakfast
Saturday, September 16, 2017

Important: This event has already occurred.

8:30AM - 11:00AM
Pacific Community Church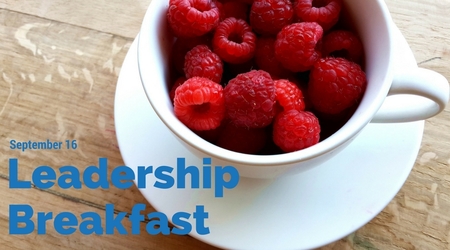 The Leadership Prayer Breakfast is fast approaching - September 16 from 8:30 - 11:00 am! If you are a part of any ministry at Pacific where you are providing leadership and or part of a leadership team, this is for you. Board members, Hospitality Team, Childrens Minstry etc....
What better way to start the year then to eat and pray together? This breakfast is hosted by a new leadership group, "Groups at Pacific Team," who with Pastor Jim are bringing significant new leadership to all things groups at Pacific. At the core of that effort is to cultivate a unfied and and collaborative leadership community at Pacific. This is new. So come. Let us step into the year together with God and each other.
Meeting in the New Expanded Dining Room - cool
A Hot, catered breakfast starting right at 8:30.
Jim will chat about church direction of Pacific and how we as ministry leaders can (need to) be involved.
Brian will highlight 1 Thessalonians 1 passage.
Jeff will lead us in worship and in prayer and Brian will speak to us.
Our desire is for all of us to start the year bathed in prayer - to pray and to be prayed for - and to be well prepared for our ministry.
For ministry groups wanting to stick together for the morning and finalize plans after 11am, we will coordinate a room and resources (materials, staff, advice, goodies) for your team.
Register Now: https://pcc4all.ccbchurch.com/form_response.php?id=285
Groups At Pacific Pacific Community Church
Return to Events
---