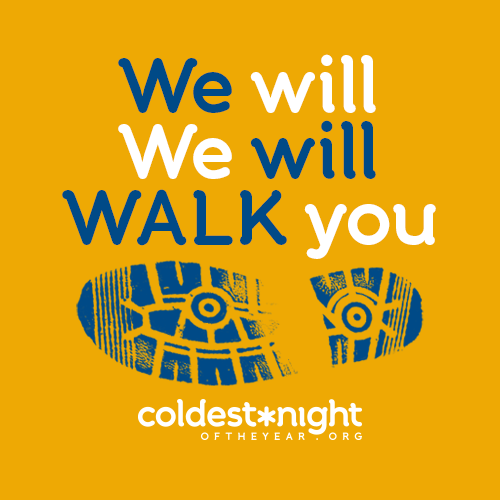 Today we reached the 100 walker mark. What a crowd this will become. Many people walking to help make the kitchen run.
Some other highlights:
There are 20 teams with more joining.
We have reached 32% of our goal of $30,000.
Almost half the teams are teams with no direct relationship to Pacific Community Church
You can be involved in a number of ways.
You can walk by joining a team
You can start a team and recruit other walkers (maybe just your family)
You can sponsor a person, a team, or even the whole event.
You can volunteer to help the event--We need people to help on different key teams: registration, welcome, road crews, etc..
You can do all these things by going to www.coldestnightoftheyear.org/location/cloverdale
We hope you can get involved and participate in some way!