AN INVITATION FOR YOU!
Perhaps you are new to the whole idea of church - well, we understand that going to church for the first time can be a scary experience! But, be encouraged! We've all been there at some point in our lives.
Join us online Sunday mornings at 10 AM
We exist for the very purpose of sharing the amazing love that Jesus has for each of us! A love that is so deep and so wide that it screams from the pages of Scripture -You are loved, my child! We can't meet in person but that has not stopped us from gathering as a church online - learning together and being encouraged. We invite you to come and share in that love that Jesus has for us.
Got questions? Reach out to us and we would be happy to chat with you! EMAIL US TODAY!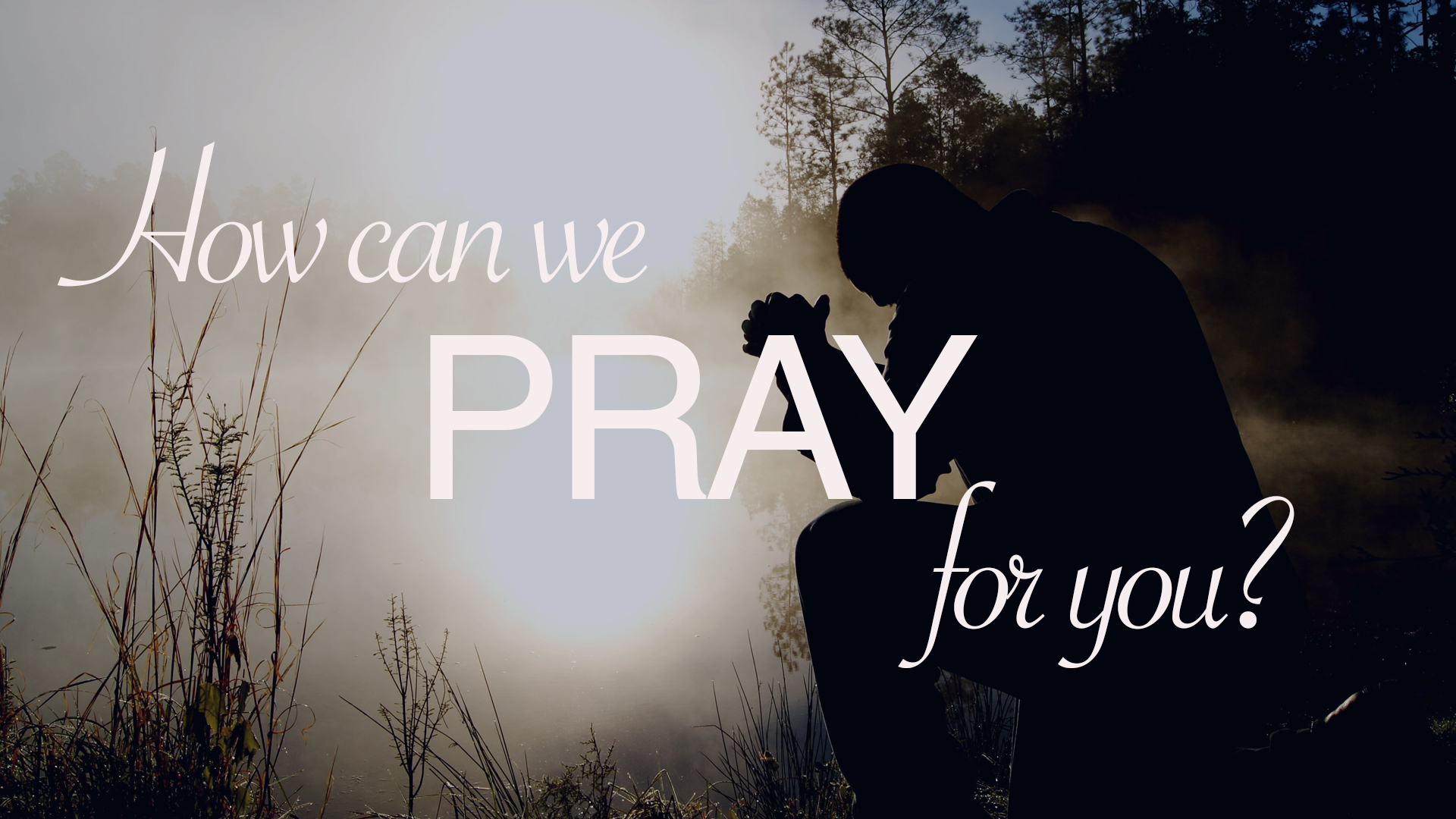 HOW CAN WE PRAY
FOR YOU?
Ephesians 6:18, NIV: "And pray in the Spirit on all occasions with all kinds of prayers and requests. With this in mind, be alert and always keep on praying for all the Lord's people."
We welcome the opportunity to pray for you. We have a dedicated prayer team who are committed to praying with you and for you.
Click on the following link to request prayer: REQUEST PRAYER
SERMON NOTES
Pastor Jon has prepared SERMON NOTES videos to go along with each Sunday's sermon (no MP4 for April 11). These are all saved under our YouTube Channel - click the link to access both the current sermon notes video and the previous weeks. These videos are an excellent resource to take us a bit deeper into God's word as we reflect on the sermon. Also available are Sermon Questions accessible through the website's SERMON PAGE.
Whether you study the sermon with your Growth Group or individually - be encouraged - dig deeper - and let the Sermon Notes and Questions be a part of your spiritual formation - part of your weekly discipleship! Let's grow together on this journey called life!
SAFE & SECURE ONLINE GIVING
THANK YOU so much for your ongoing support! Your generosity has been so very much appreciated! ONLINE GIVING is an easy and convenient way to give. Simply click the GIVE NOW link below to give safely and securely through PushPay.
Your faithful gifts support Pacific and the Cloverdale Community Kitchen and we are able to do ministry in a whole new way because of your love and support! Together we continue to make a difference in our community!

CAMP QWANOES DAY TRIP
We are so excited to announce that this July our youth will be taking a day trip to Camp Qwanoes!
For all the details and to sign up, CLICK HERE!