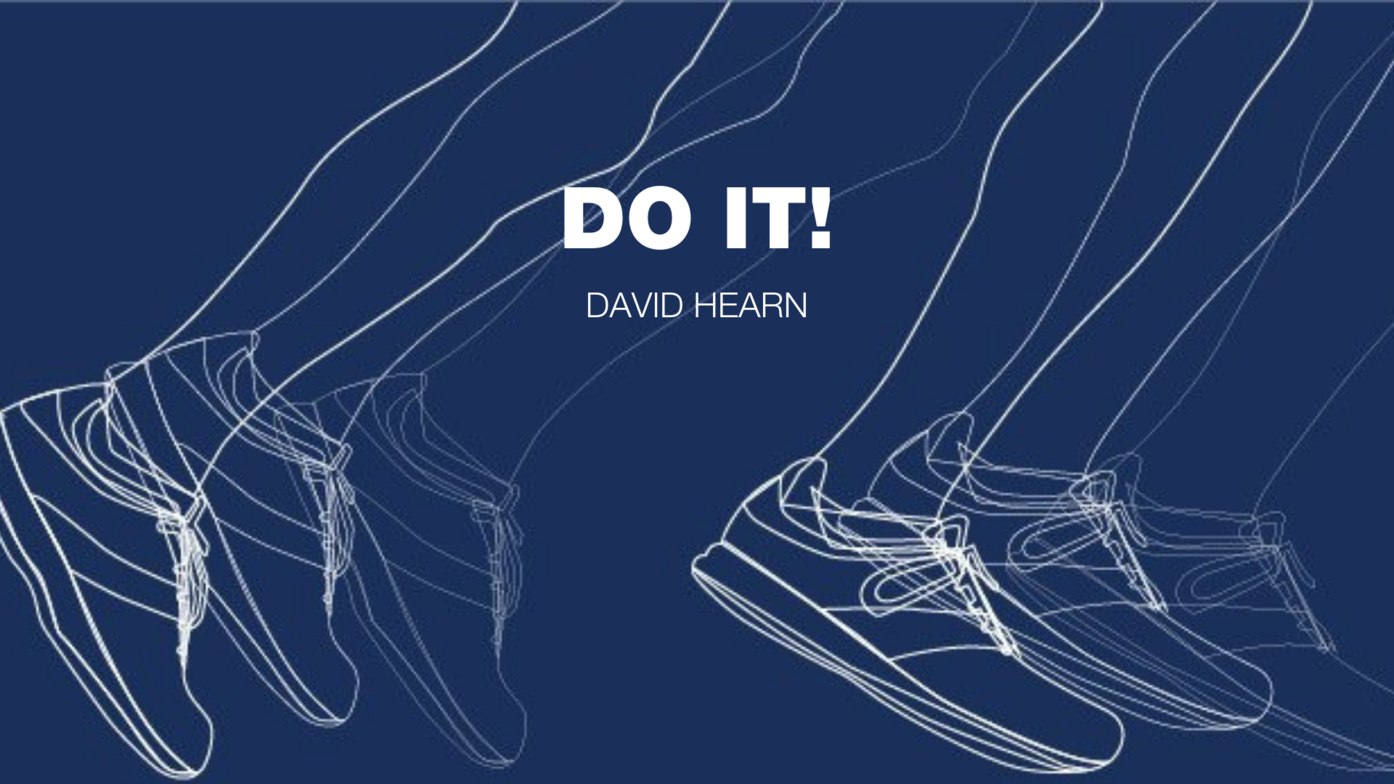 Do It! by C&MA President, David Hearn
"Just Do It," the slogan coined by the shoe company Nike, is not just a catchy and memorable phrase. The words also form a compelling call to action: don't overthink, don't overanalyze—take a risk and do it!
The Bible is filled with "just do it" moments:
Noah built an ark, just as God commanded him, and God delivered humanity and all the wild animals and livestock in the ark from a catastrophic deluge (Genesis 6-8). Just do it!

Moses led the Israelites out of Egypt after God had spoken to him from within a burning bush (Exodus 3-12). Just do it!

David, a young shepherd boy, confronted a fierce giant with only a sling and a stone and took him down, declaring, "The battle is the Lord's!" (1 Samuel 17). Just do it!

Elijah confronted the prophets of Baal and asked God to answer him so that the people would know that He is God. The fire of the Lord fell, and the people knew that the Lord is God (1 Kings 18). Just do it!

Peter preached the Gospel, and many who heard the message believed (Acts 4). Just do it!

Saul, a zealous persecutor of the Church, was powerfully confronted by the resurrected Christ and commissioned to preach the Gospel to the Gentiles. In response, he was baptized and preached in the synagogues that Jesus is the Son of God (Acts 9). Just do it!
This is just a portion of the long list of ordinary people who were called by the Holy Spirit to step out of their comfort zone and attempt great things for God. They were willing to "just do it."
Over Christmas, my grandson's friend was going through a tough time. His mother had been diagnosed with a serious lung infection, and a tumor in her right lung was causing significant pain. The most routine activities were excruciating, and even with high doses of morphine, it was becoming difficult to function. She is a single mom on a very low income, and my daughter was trying to help out as she could. In the midst of these very challenging circumstances, the mother's son became sick.