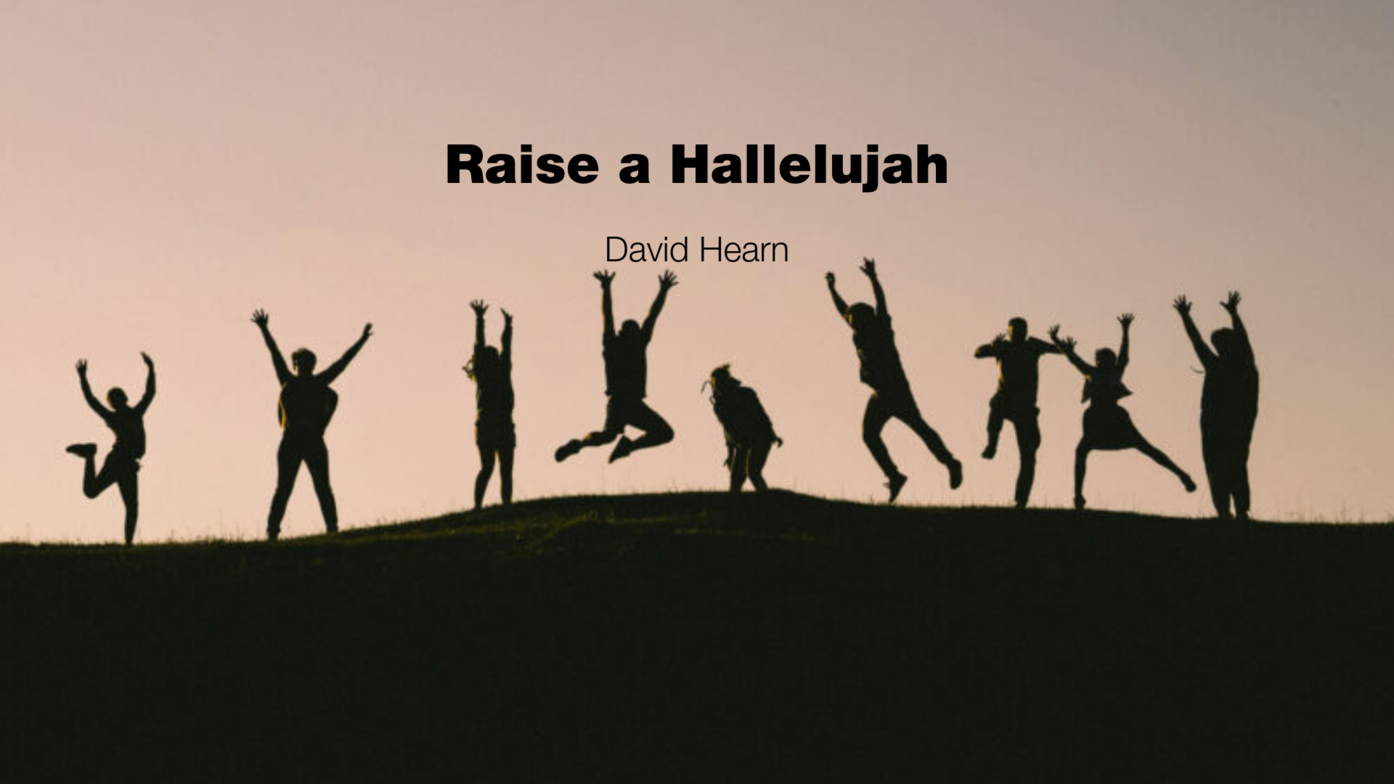 Raise a Hallelujah
By C&MA President, David Hearn
It was a story that caused my heart to immediately feel overwhelmed. Agnes and I sat on the floor at the front of Chilliwack Alliance Church with a small family huddled around us. They had come for prayer. It was a crisis and they were desperate. Wendy, the mom, began to share how she was recently diagnosed with stage 4 breast cancer. She shared with us how, by the time all the testing was complete, the doctors had discovered a mass measuring over 3 cm with axillary lymph node involvement, cancerous lymph nodes in her lungs, and small nodules throughout the lung lining. As Wendy spoke, I could feel a heaviness surrounding us and an underlying awareness that, if God did not intervene, the prognoses was not good. Fear was present and we all were experiencing it.
At that moment I sensed an inner boldness rising within me and a strong confidence in God's power to heal. I prayed with a deep hope and inner passion calling upon the God of all creation to intervene and remove the cancer completely. The team of people around us were also praying with a profound sense of robust courage. We stood together, willing to lean in with fierce determination. Like the four friends in the book of Luke, who peeled back the roof in order to lower their friend
into the presence of Jesus, we brought Wendy without hesitation into the presence of our healer. 1
The moment reminded me of a song that has captured my imagination recently entitled, Raise a Hallelujah. The lyrics go like this; "I raise a hallelujah, in the presence of my enemies. I raise a hallelujah, louder than the unbelief. I raise a hallelujah, my weapon is a melody. I raise a hallelujah, heaven comes to fight for me." 2
Bethel Music CEO, Joel Taylor, and his wife, Janie, took their two-year-old son Jaxon to the hospital with what they thought was a normal childhood illness. The Taylors soon discovered that Jaxon's kidneys were shutting down due to an E-coli virus attacking his organs. Jaxon started blood transfusions and dialysis and began to suffer seizures and respiratory issues.