Saturday, November 23, 2019
7:00 - 8:30 pm
Pacific Community Church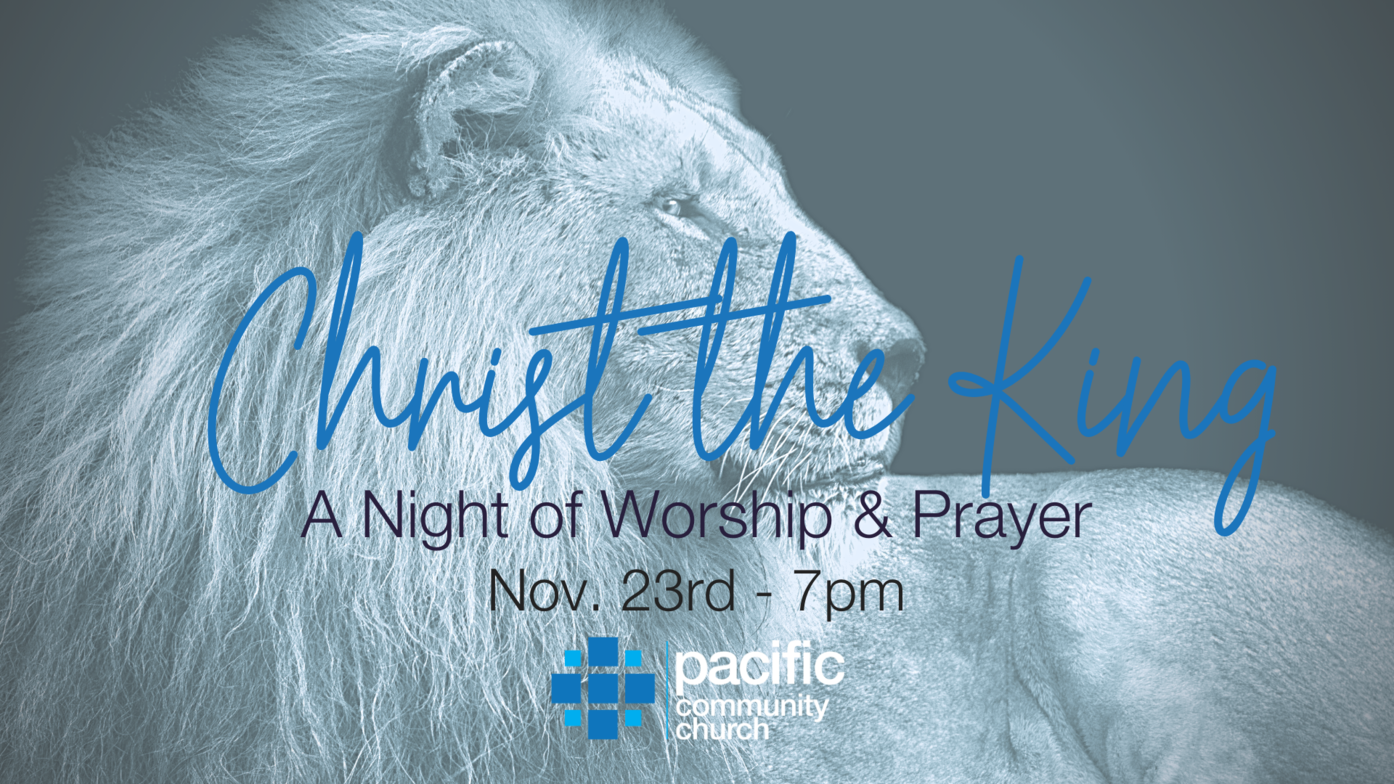 We want to wholeheartedly invite you and your families out to an evening set aside to go deeper with God. An evening set aside for worship and prayer and for enjoying his presence for a little longer than usual. An evening where we set our gaze on our risen, and ascended King of kings together. Everyone is welcome! Mark your calendars and come with a heart posture of faith and holy expectancy for God to move in powerful ways as we worship together. Join us as we explore reflective and creative forms of connecting with God and allow extra space for hearing His voice. You won't want to miss this! Come early and settle into a prayerful posture. See you there!