Saturday, December 21, 2019
10:00 am - 12:00 pm
Cloverdale Fairgrounds, Shannon Hall Building (6050 176 Street)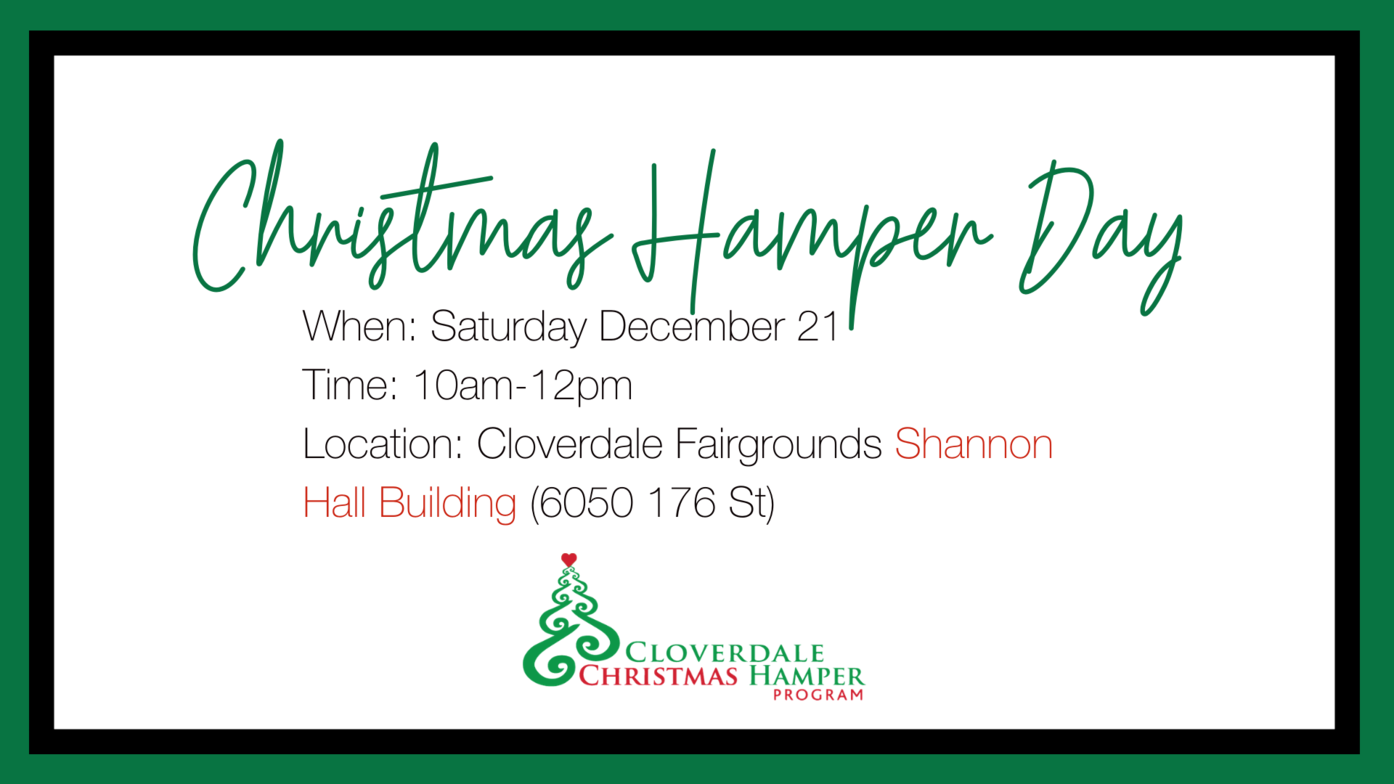 The Cloverdale Christmas Hamper Program will be distributing approximately 500 hampers to families, individuals and seniors in our community on December 21 between 10am and noon. We aim to make this a fun, festive event including live Christmas music, free food and beverages. Families will have a chance to shop our toy store for Christmas gifts for their children and all hamper recipients will be able to shop our free store for clothes, shoes, winter wear and other useful household items.
If you would like to volunteer on Hamper Day between 9am-1pm, please contact [email protected]