This event has already occurred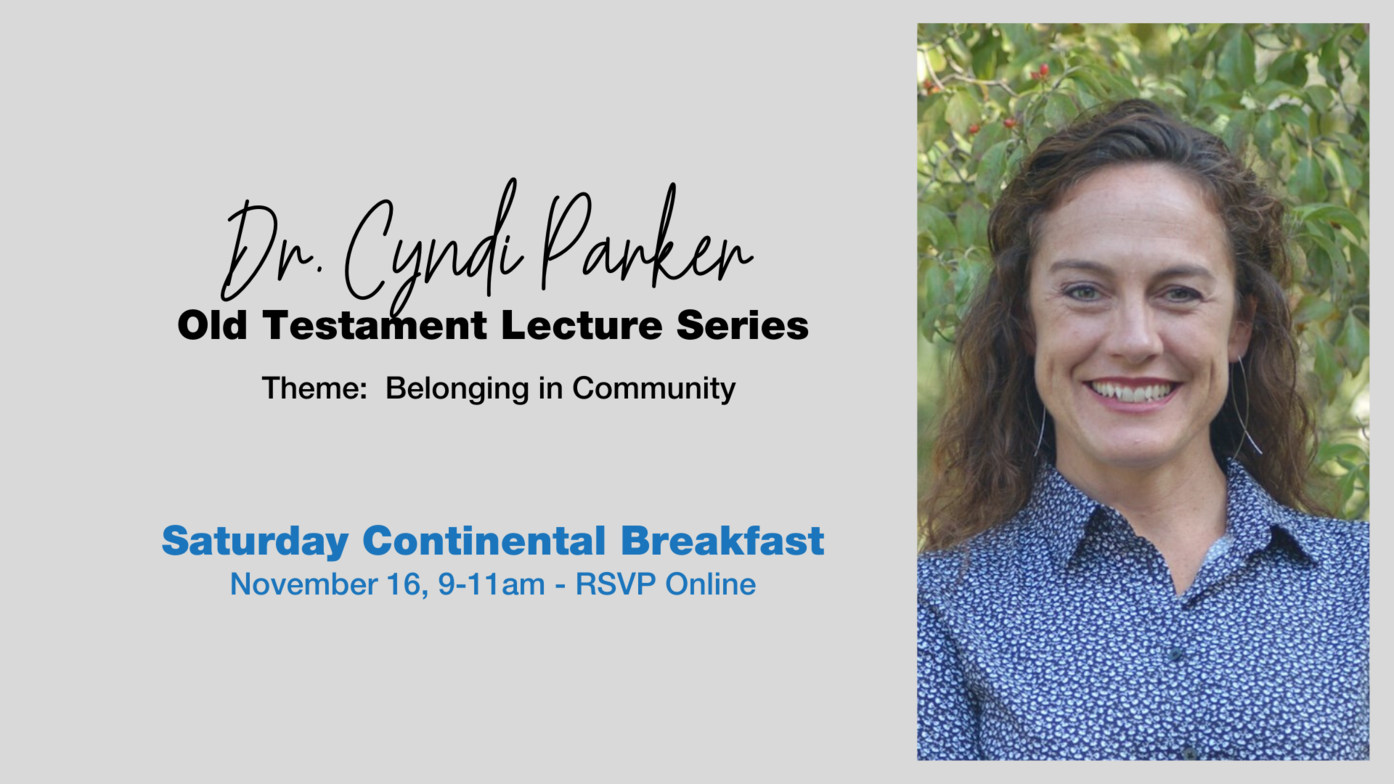 Save to your Calendar
PCC welcomes Dr. Cyndi Parker for a special Old Testament Lecture Series
Theme: Belonging in Community
Schedule:
· Sunday Worship, November 10 - Love in Action (Book of Ruth)
· Saturday Continental Breakfast, November 16, 9:00-11:00 – Belonging Together: Exploring a Theology of Place (Deuteronomy)
· Sunday Worship, November 17 - Spice Wine and Stolen Water (Proverbs 9)
Register for the breakfast here!
Dr. Cyndi Parker holds a Ph.D. in Theological and Religious Studies from the University of Gloucestershire and has taught in churches, seminaries, and universities around the world. Her research interests include biblical views of place, biblical history and geography, and the correlation between theology and ecology (with particular interest in food justice). Cyndi lived in Jerusalem for five years, teaching Historical Geography of the Bible and The Life and Times of Jesus at Jerusalem University College. She has led dozens of trips to Israel and continues to develop innovative, educational trips that inspire students of all ages through experiential education. Cyndi is also the owner and creative director of Narrative of Place, LLC.