Friday, March 15, 2019
Pacific Community Church
This event has already occurred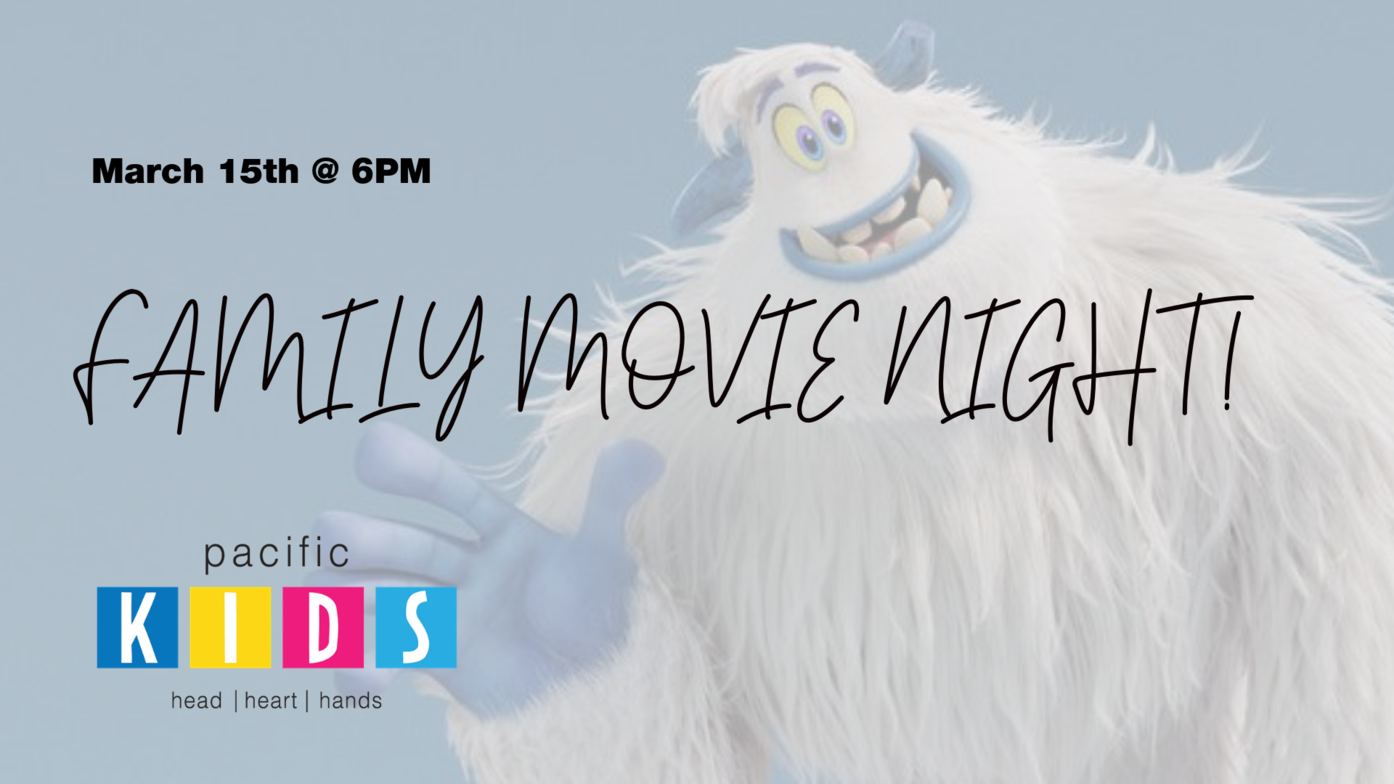 All families are invited to our FREE Family Movie Night happening on March 15th @ 6:00PM!
We'll be watching the movie Small Foot which is 96 minutes long so we'll start at 6:00 sharp in the main auditorium.
We'll provide the popcorn so just bring a pillow, a blanket and come in your pj's if you'd like!