June 21 - 22, 2019
7:00 pm
Pacific Community Church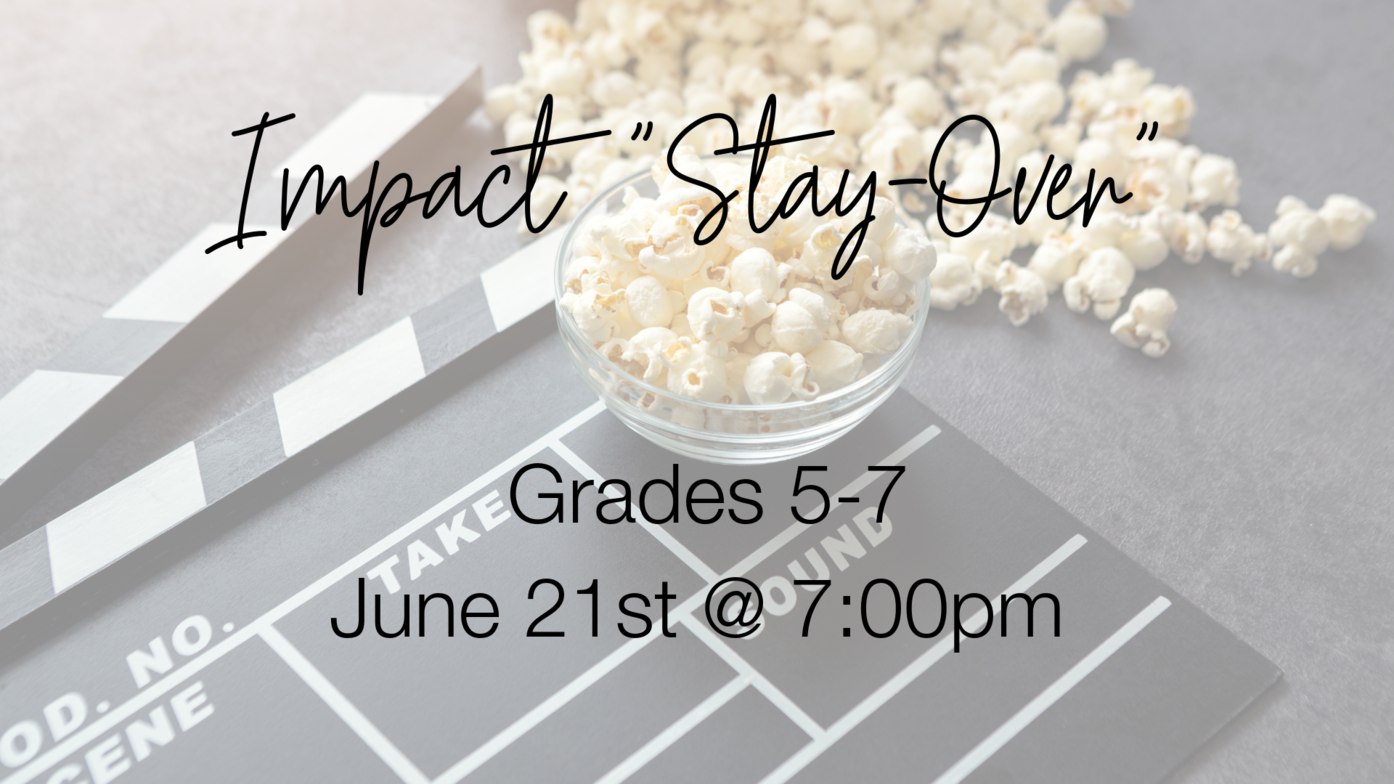 On Friday June 21st at 7 pm, we will be having our annual Impact Stay-Over night at the Church. During this event we will be playing games, participating in fun activities (glow-in-the-dark hide and seek, scavenger hunt, etc.), worshiping God and studying His Word, eating snacks and a moderate amount of candy.
Please register here!