This event has already occurred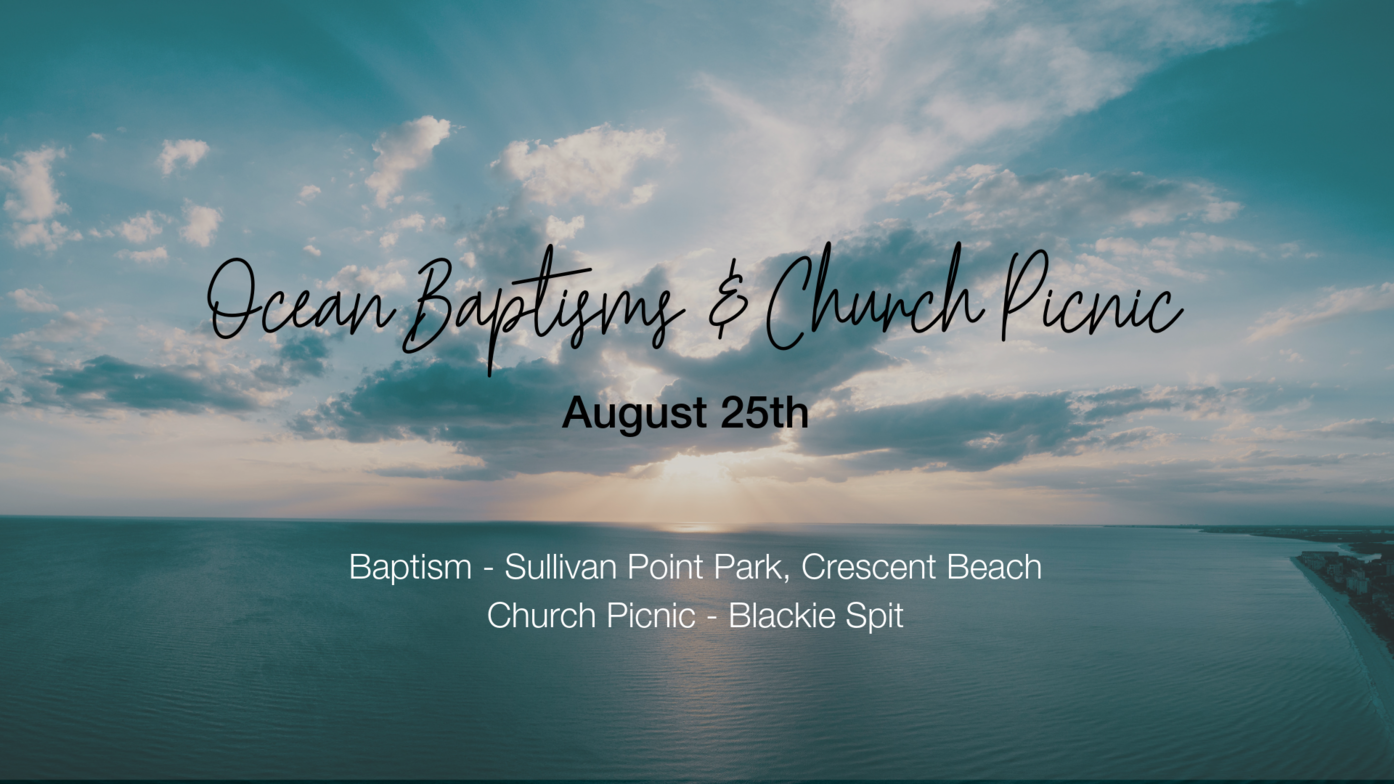 Save to your Calendar
This is an annual event at Pacific - the great plunge into the ocean waters of Baptism! Join us following the morning service to support and witness the baptisms of those who are ready to publically declare their decision to follow the risen Christ. We will leave directly following the service and the baptisms will take place at approximately 12:00PM at Sullivan Point Park.
The baptism will be followed by a church picnic at Blackie Spit. Please bring your own lunch and we will provide the beverages.
If you are considering baptism and would like to find out more, or if you are ready to be baptised, please register for our next baptism class.