This event has already occurred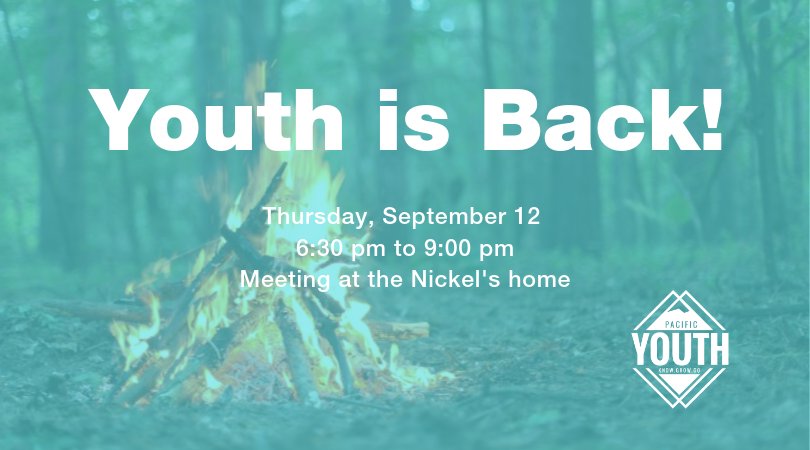 Save to your Calendar
Pacific Youth is Back!
We will kick-off our youth year by having a Bonfire Night at the Nickel's (address will be emailed). There will be games, worship, speaking, and food!
Anyone in grades 8-12 is welcome to join us!
If you are interested in attending the whole year, please have your parents fill out our student registration here.
Also check out our Fall Retreat that is coming up at the end of September! This is an essential piece of our youth calendar, for details click here.