Sunday, April 28, 2019
1:00 - 5:00 pm
This event has already occurred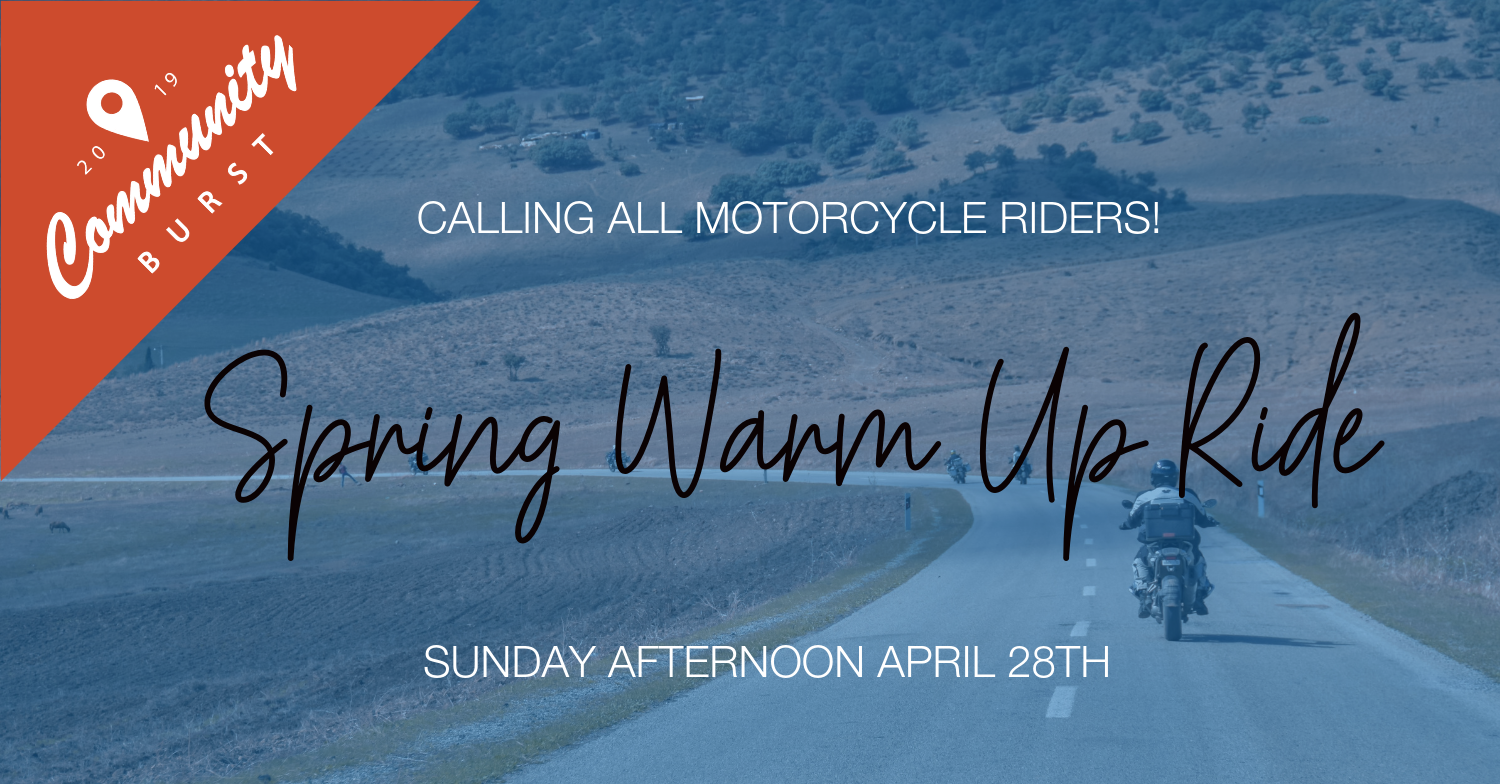 Join us in building community through experiencing the beautiful backroads of the Fraser Valley on motorcycle! All riders and passengers welcome. Bikes should be capable of rural highway speeds. Invite your friends that ride!
We will be meeting at Pacific Community Church at 1:00PM and will depart at 1:15PM. Or, join us at one of our next two waypoints if that is more convenient.
We will be driving Golden Ears Way and following Dedney Trunk Road with a final destination of Cascade Falls Regional Park. We will take a quick break at the park and a short walk to the suspension bridge for those who are up to it. We will return through Mission, the north end of Abbotsford and Glen Valley into Fort Langley.
We are providing a couple of waypoints for riders to join and/or depart depending on where in the region they are coming from.
Outbound Waypoint Addresses:
Tynehead Esso - 1681 96 Ave, Surrey. Roll in at 1:35, depart at 1:40
Esso/Tim Horton's - Dewdney Trunk Road, Maple Ridge. Roll through approximately 2:10
Destination: Cascade Falls Regional Park - 36498 Ridge View Drive, Durieu, BC
Return Waypoint Addresses:
Shell Station - 5611 Riverside Street, Abbotsford (on Harris Rd, west of Hwy 11)
Lelem Cafe - 23285 Billy Brown Road, Fort Langley
Hope to see you there!
Register here.