Sunday, May 26, 2019
4:30 - 7:30 pm
5781 146A Street, Surrey BC
This event has already occurred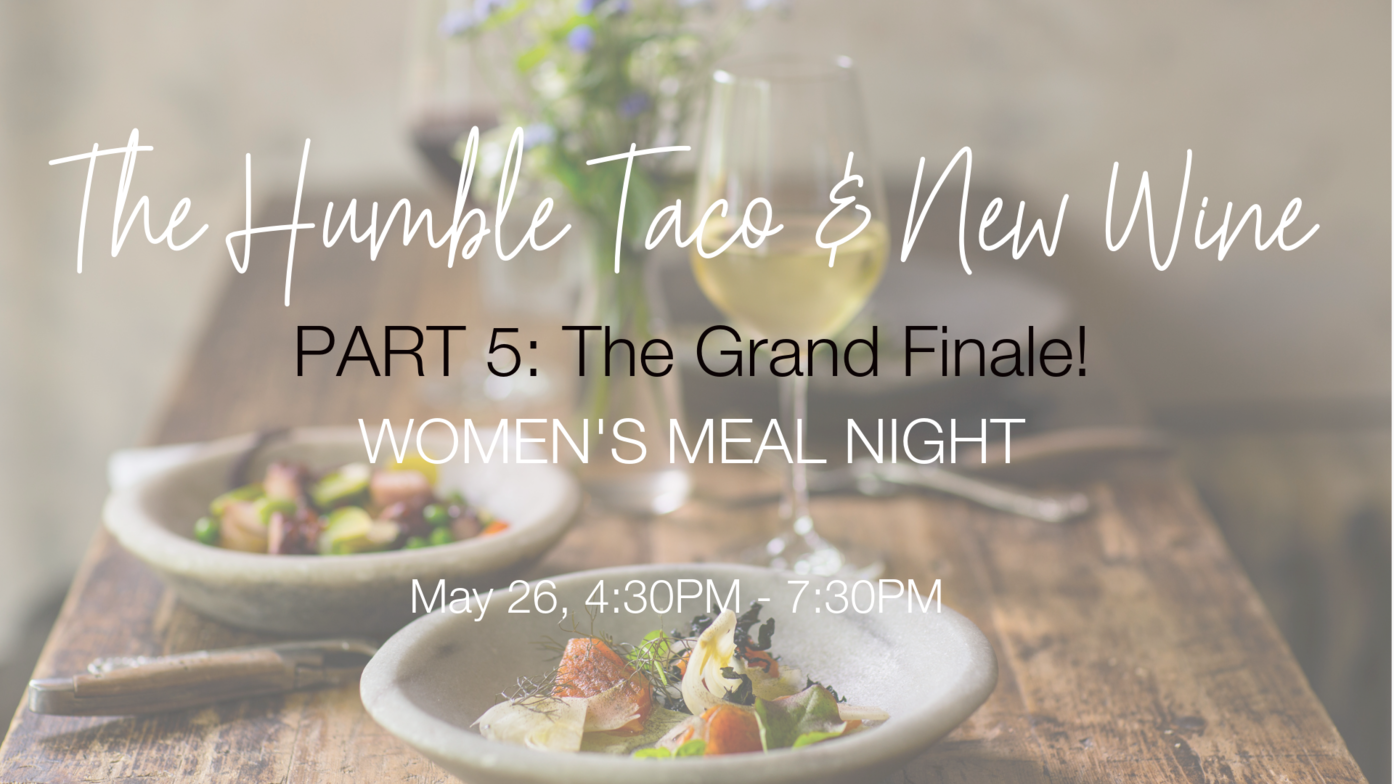 All women, you are invited to come out and enjoy a meal with us on Sunday, May 26th at 4:30pm as we meet for The Humble Taco and New Wine Series Part 5: The Grand Finale!

This is the last of a 5 part series and we will be meeting at Carol Oliver's house.
We will have a worship time with Kelita. Then we will enjoy some wine and appies together. Please bring an appetizer to share and we will bring the wine and other drinks!
If you would be interested in helping set-up, prepare food or clean-up on May 26th, please email Zipporah at [email protected].
Please RSVP so we have an idea of numbers.