Friends & Family at Pacific Community Church,

We have a special invitation for you! Our "Evening Out with Renel & Rebecca" fundraiser is coming up on Saturday, June 18th and we would love to have you join us for good food, great company, and fun games!
When: Saturday June 18th, 2022 from 6-8pm
Where: South Surrey Townhall (3140 King George Blvd, Surrey, BC, V4P1A5)
Price: $25 (includes entree and drink)
You can purchase your ticket here: EVENING OUT TICKET
Rebecca has been attending PCC since 2003 and she went on her first mission trip to Haiti with a group from the church in 2005. That first trip led to several annual trips with PCC and it was the beginning of a 15 year journey which eventually led to the creation of Alongside Families in Haiti Society. If you're not familiar with Renel & Rebecca's story you can read about it here: Our Beginning.

Many of the PCC members who were involved in those early mission trips with Rebecca are still connected to Haiti and are now integral partners with Alongside Haiti.

One of those special people is Teun Schouten.

Rebecca fondly remembers a team bonding time in Haiti when she was sharing with the team that she felt a leading to move to Haiti. Teun gave her a gracious, but firm, "life is short, what are you waiting for?" and within a few months she was down in Haiti full time.

Teun has recently discovered his passion for painting and has generously donated one of his original paintings - Prairie Storm - for the fundraiser's silent auction. Scroll down to see pictures!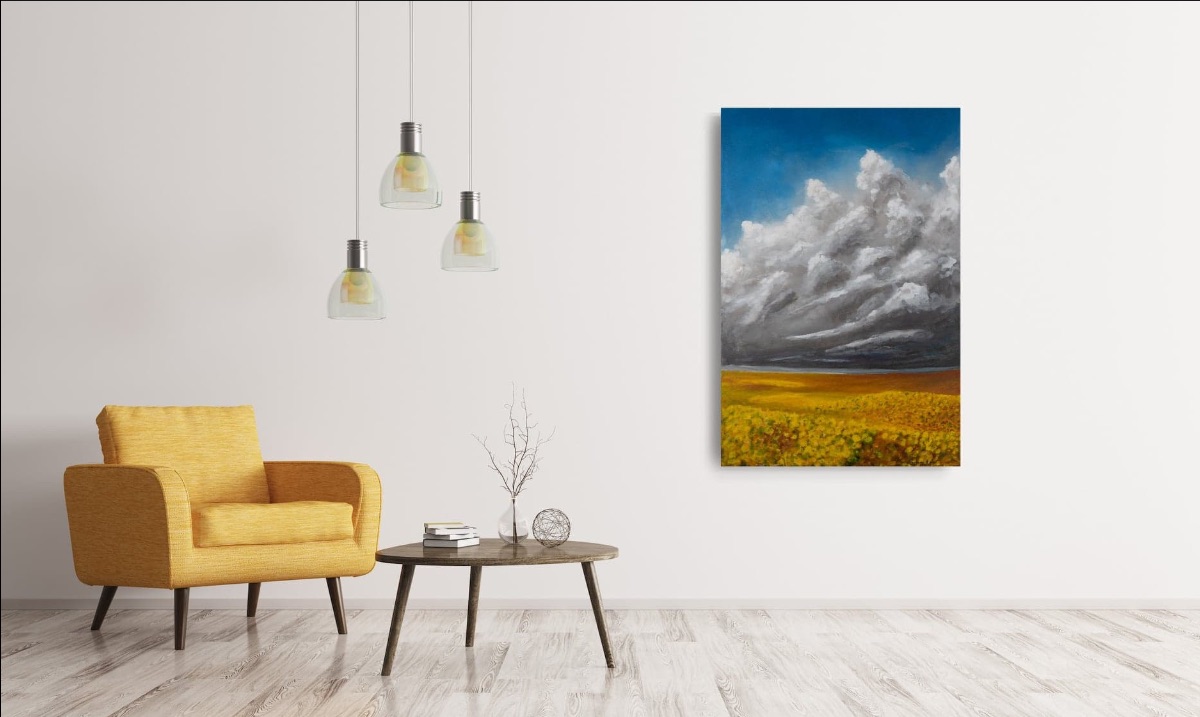 We hope that you can join us on the 18th. It will be an opportunity to connect with Renel & Rebecca, have some fun raising money for Alongside, and bid on Teun's beautiful painting.

The silent auction also includes a 7 night stay in Mexico - stay tuned for information on that!

If you would be willing to donate an item for the silent auction please let us know.

Scott, Albert, Teresa, Diane, and Leanne
Board of Directors