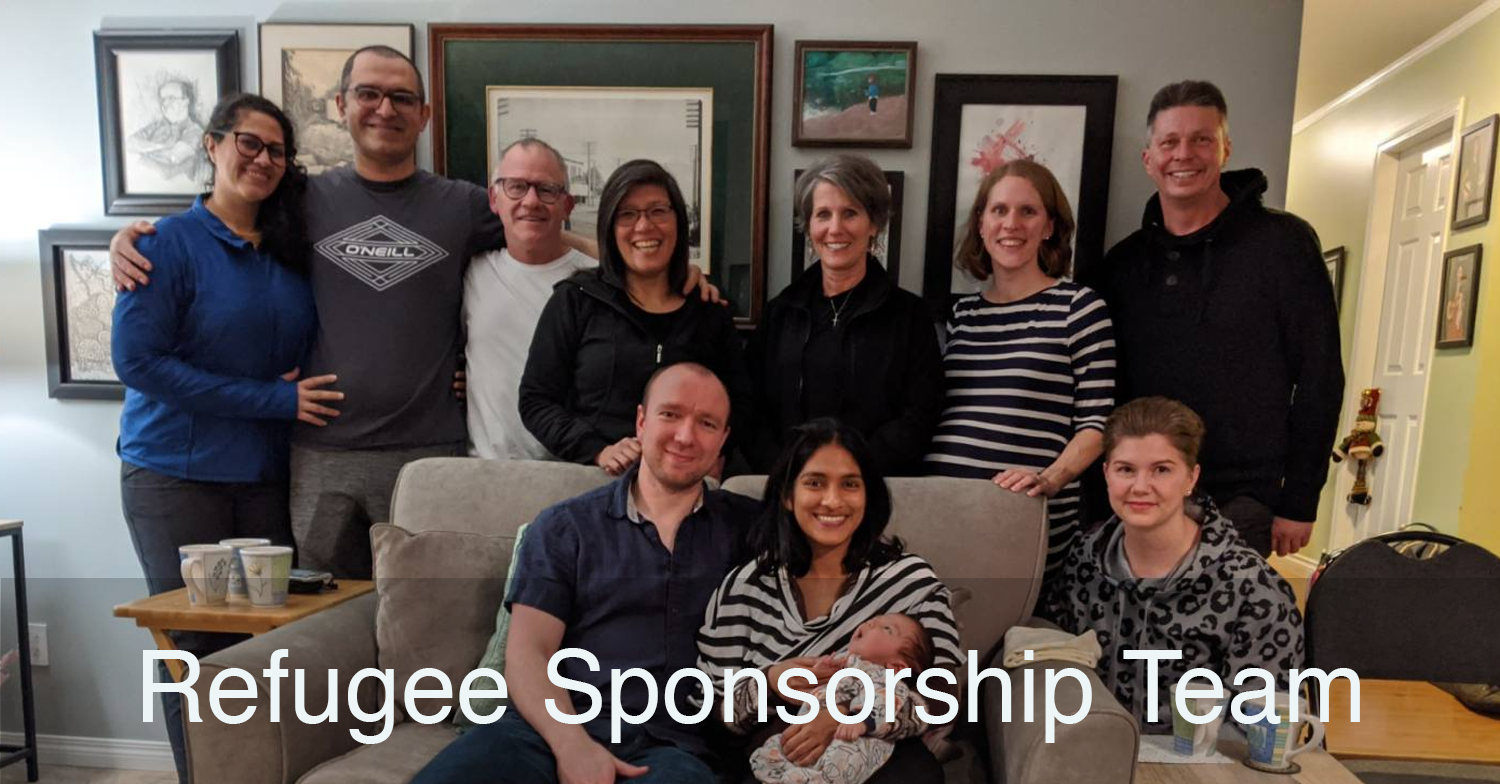 We are so excited to be on this journey of sponsoring a Refugee Family - Benjamin, Kiyana and Nila. The Canadian Embassy has informed us that they should arrive within 3 months.
HERE'S HOW YOU CAN HELP!
We asked them what colours they'd like (black, white with brown and yellow accents) so please keep that in mind when shopping or donating. We are in need of the following items:
New items for bedroom:
Queen sized box spring & mattress, Q-sheet set, duvet & 2 pillows
Crib mattress, sheets, blankets

Used items for bedroom:
Full length mirror, 30 pack of hangers
Crib
Kitchen items:
Rice cooker, kettle, hand held mixer, coffee maker, microwave, toaster oven, pots and pans, cutlery, baking pans and cookie sheets, mixing bowl set, corning ware set, grater, cooking utensils & knives, dish rack, place mats, tea towels/dish cloths, overn mitts, garbage cans, set of 6 mugs. If you are able to use up some points to purchase these items new, that would be fabulous!
Table & 4 chairs
Bathroom items:
Bathmat, shower curtain and rings, shampoo and conditioner, soap, toilet paper, waste can, toddler potty seat, soap dispenser, toilet brush, step stool, hair dryer, toothbrushes, toothpaste, razors
Living Room items:
Coffee table, end table, lamps, TV, TV stand, black/grey apartment sized couch/loveseat, armchair
Miscellaneous:
Vacuum, broom and dustpan, cleraning supplies and gloves, laundry basket, laundry detergent, iron, ironing board, shoe rack, night light, paper, pens, tape, scissors, stapler,
For Baby:
Car seat (should be new or not expired), stroller
If you can donate any of these items, please contact Joan in the church office.
We are also in need of a vehicle (donated)! If you have any connections to helping with this, please contact Kris & Andrea at: Andrea's Email