The PCC U Course - Theological Response to Trauma

Dr. Christina Conroy will be teaching a PCC course on April 22nd from 9am to 12pm. Childcare will be provided.

Dr. Christina Conroy is the Associate Professor of Christian Theology at Ambrose University.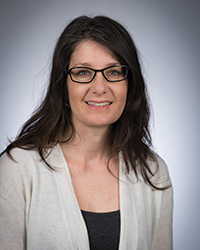 Christina works in the area of contemplative and constructive theology with expertise in residential school history (and the Truth and Reconciliation Commission of Canada) as well as indigenous-settler relations. Current research interests include the intersection of neuroscience, epigenetics and trauma with Christian theology. Christina takes a special interest in the topography of the Grasslands and the broader community of creation. When not walking with her dogs, she may be found admiring architecture, public art, all dogs, or her husband's enormous board game collection.

Register for this course here!