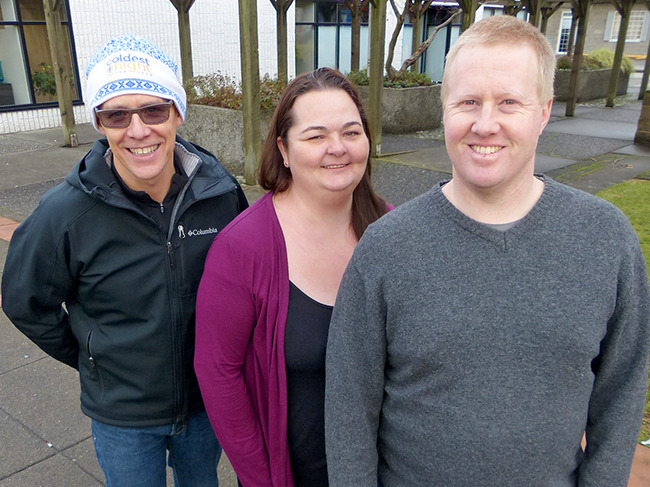 "A community walk for homelessness in February will help feed needy Cloverdale residents – and help furnish the new Bill Reid Memorial Shelter.
The organizer of the Coldest Night of the Year event in Cloverdale is hoping to recruit dozens of teams to take part in the 2016 walk for homelessness initiatives.
Jim Heuving is hoping there will be at least 50 teams this year, an ambitious goal, but one that's not necessarily out of reach.
Speaking at a Cloverdale Chamber of Commerce lunch last month, Heuving said he's hoping people will sign up as team leaders or join a team for the walk.
Nearly 200 people on 30 teams turned out on a "beautiful Saturday evening" in Cloverdale last February, raising $40,000 for the Cloverdale Community Kitchen, a commercial-grade kitchen that's home to three weekly hot meal programs serving Cloverdale's less fortunate.
Heuving is executive pastor at Pacific Community Church, which is partnering with Options Community Services for the Feb. 20 walk."
Written by Jennifer Lang - Cloverdale Reporter