Chris, Angela and their three children
are on mission in Mexico City!


April 2022 UPDATE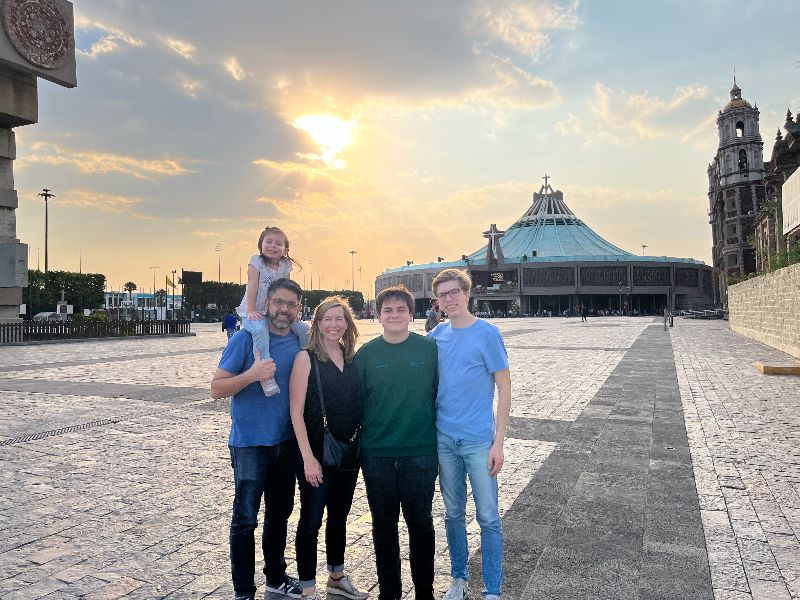 We are still learning about and adjusting to the change of seasons here in Mexico City. It seemed as though one day we were wearing our warm
sweaters and then next, the trees were bursting into blooms and we were taking off our layers! While it cools off in the evenings, the days are hot. Spring is the hottest season in Mexico City.

Last July, our team had a retreat and in one of the sessions, we took time to mediate on Ecclesiastes 3 - For everything there is a season....we took time to listen to what God was saying to us. We remember God used that passage to invite us into surrender again with Him. He asked us to lean into the present season with Him and to trust Him in every season ahead.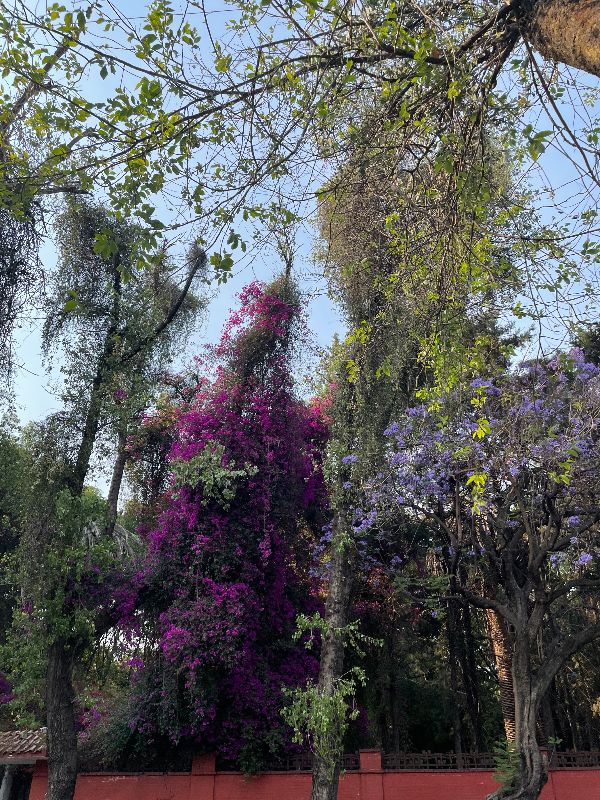 One of our favourite things about Spring in Mexico City is how the city turns purple as the Jacaranda trees bloom. Their fragrance fills the air. There is a freshness and newness. We find that both the vibracy of the colour and the fragrance slows us down to truly take it in.

We are experiencing a change of colour in our relationships with people as we are having more and more times together. The energy and freshness has been growing and we wonder because of all that we experienced in the isolation of the pandemic if we feel and see the changes with heightened awareness.

Our family is entering a new season of change. Mackenzie is preparing to graduate on May 28 and go onto new adventures and challenges. In it all, we are grateful to have a steady confidence that God is good and faithful even as we have yet to see what this new season as a family will hold.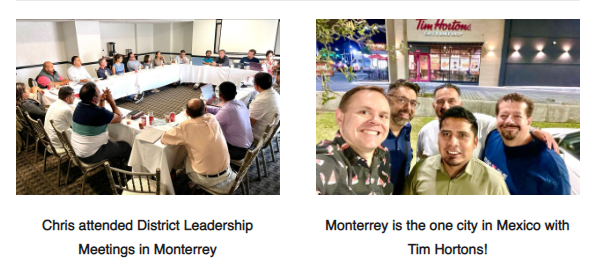 As a team, we had been in a season of so much change through the pandemic and we are now entering a new season where many of the hopes and desires for more clarity have come into focus. In March, Chris, along with Heather Hahn and Rick Kilbrai, spent time with the district leaders of the Mexico Alliance Church in Monterrey. The meetings focused on the future of the Mexico Alliance Church and the election of new leaders. The national church desires to become a sending church and has invited our team and the US Alliance team to partner with them in mobilization. We ask for prayer often for deepening relationships because relationships are of the highest importance in Mexican culture before any kind of partnership can move forward. We are grateful to see movement forward and for deepening relationships and growing trust (often in the smallest of ways - like a trip to Tim Hortons) for strengthening the work here in Mexico.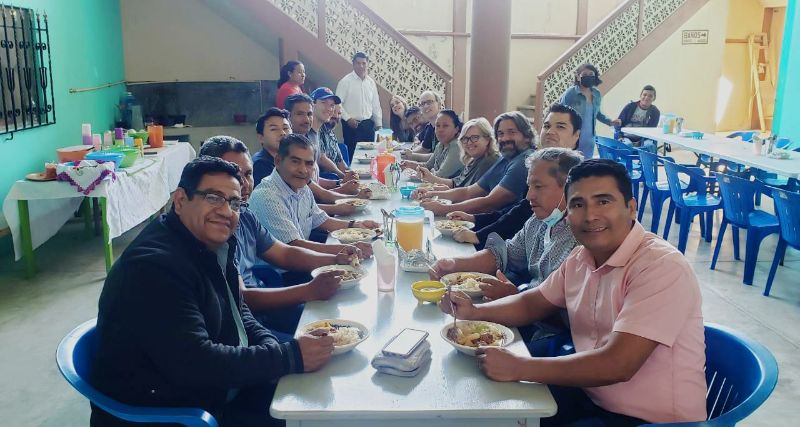 Chris and 7 others from the team traveled to Ahuatitla to spend time with our Central District pastors and leaders
The last weekend of March, 8 members of our team travelled to Ahuatitla, community only 200km from Mexico City but because of the mountainous roads and terrain, it took around 7 hours to drive.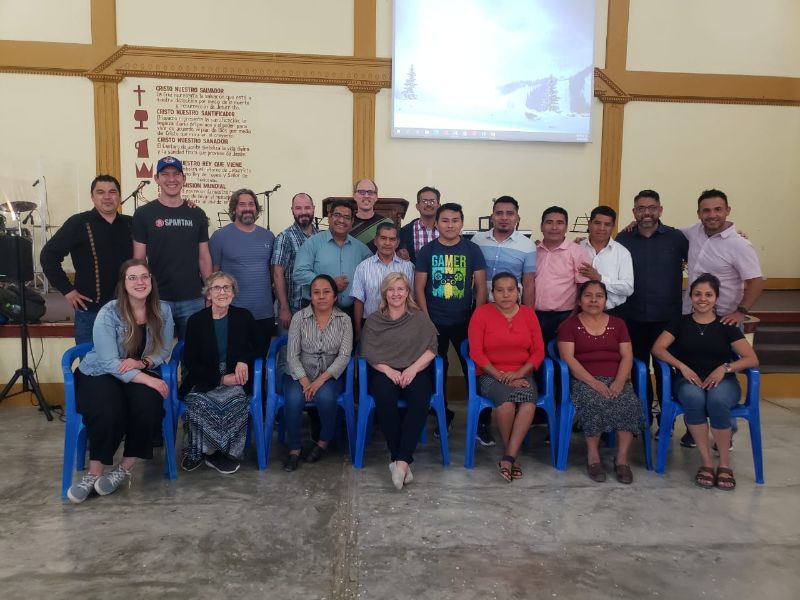 The purpose of the trip was to spend time with pastors of the central district
of Mexico. Everyone who came for the meetings - the team and national pastors from other cities in the district - were warmly cared for with generous hospitality of the local church. The district pastors are wrestling through current issues, desiring to disciple their communities well in the way of Jesus. It is a privilege to be welcomed into these conversations and we appreciate prayer for grace, the leading of the Spirit and for sensitivity to listen well and ask good questions to process these concerns well with them.
One of the verses from Ecclesiastes 3 that stood out to us last summer was verse 5 "a time to embrace and a time to refrain from embracing." For a culture where every greeting is accompanied by an embrace or a kiss on the cheek, this loss was felt deeply during the pandemic. However, this verse brought comfort. Not to be cheesy but to be coming out of a season where we "refrained from embracing" freely, it has been such a joy to be able to embrace one another again. Albeit little by little.... Another sign of the changing seasons for us.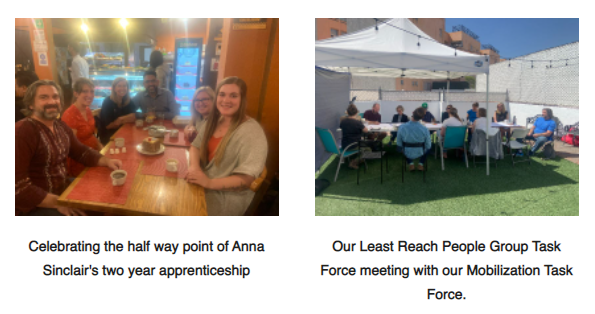 There is much of our role of Team Developers (team leads) that we haven't had the freedom to share because often what we are participating in is our team members' stories. Our first priority is our team so much of our time is focused on what helps them move forward in their work and for their care.

Most of February was spent with individuals and couples going through a yearly review of 2021. We loved spending time with our team - facing the challenges and celebrating what we saw God doing and what was accomplished.

One celebration in February was marking the 1/2 way point for Anna's apprenticeship here in Mexico City. We are so grateful for how she has thrived here and is learning so much. She is a vital member of our team and we thank God for her.

Another huge work that has been going on behind the scenes is that we have assigned 2 task forces to focus on learning more about the Least Reached People Groups here in Mexico - both national and international groups that call Mexico home - and to focus on developing a moblization strategy for Mexico. These task forces have been working hard and have begun laying a foundation for us to move forward in growing our partnership with others who desire to see access given to Jesus to those with little or no access here in Mexico and all over the world.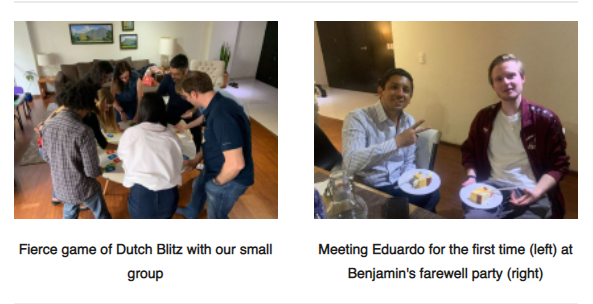 Dutch Blitz anyone?!!! A highlight for us continues to be the small group and extended community of foreigners living in our neighbourhood. We continue to host small group on Thursday evenings where right now we are reading through John together. There is on average 8 nations represented each week. Because of the high relational value of the group, we are often setting another chair at the table for surprise guests. This past Thursday, Vladimir a Ukrainian from Russia seeking refugee status here in Mexico joined us. He does not yet know Jesus but "ended up" in the airbnb of a friend who asked if he could bring him to small group. He doesn't speak spanish yet but does speak english so he was grateful to find an english speaking community. He joined us all at church on Sunday too as he seems very willing to accept the invitations from his friend from the airbnb. Join us in praying for his paperwork. Everything is moving quickly and while he only has been in Mexico for a few weeks, he should find out whether his refugee status will be approved by April 12. And please pray with us that He will get to know more of Jesus for however long he is with us. His parents remain in Russia and he is very concerned for them.

We said goodbye to Ben from Germany last week. He was with us 6 months but we all felt as though we have known him forever. He is sensitive to God and we are praying that wherever he ends up next (Belgium or Germany?!) that he will find another faith community of Jesus followers to journey with him. We sensed God asking us to create space for people around our table when we arrived here 3 years ago, and He continues to bring people our way in various stages in their knowing Jesus. The table remains full right now but with always room for more...This is one of our greatest joys.
Partnering in Giving.......
Please consider giving to our Ministry Partner Fund. Your gift would be used right away. It may go towards showing hospitality to our small group, covering the costs of moving around the city, sponsoring a National Church leader to participate in Latin American Alliance Missions meetings (CLA), our attendance to the Alliance Mexico Assembly in May, local benevolent projects or perhaps to help with replacing a fried laptop.

Thank you for your faithful and generous support to the ministry God has called us to and that you have sent us to do in partnership with The Alliance Canada through the GAF Partner Fund.
If you would like to receive their newsletter, please sign up here: HIEBERT FAMILY NEWSLETTER
Sign up for prayer updates here: PRAYER UPDATES

Our God Story...
Chris and Angela both grew up in Christian homes. Chris remembers responding to a Holy Spirit nudge and making a firm decision to join God's family when he was 11 years old.

Angela gave her life to Jesus at a young age and with each year has grown deeper in relationship with Him.

Together they desire to love people, welcome them to participate in the family of God, and ultimately invite them to join the family as followers of Jesus. Being adventurers and risk takers, they have stepped through the doors God has opened of making disciples internationally.
Vision:
To lead our team as we together fulfill our mission to glorify God by developing indigenous movements or reproducing churches among the least reach people groups in Mexico and beyond.

Current Priorities:
Our team is our first priority – to make sure they have what they need to fulfill our mission and live out their calling to be disciple makers in Mexico City. Our second priority is our partnership with the Mexico National Church – together we want to see all people groups in Mexico gain access to Jesus and together we turn our attention to those outside of Mexico who do not have access to Jesus.

Our Team:
Mexico City Team: Victor and Betty Chin, Bob and Amanda Eldred, Anne Louie, Heather Hahn and Andrés Cabezas, Rick and Susan Kilbrai, Bear and Vanessa Yarbrough, Ray and Cindy Perry, Anna Sinclair, Kelly Dyer, Dan and Jenica Van Essen, Chris and Terra-Lynn Ulriksen and Barry and Geraldine McLeod.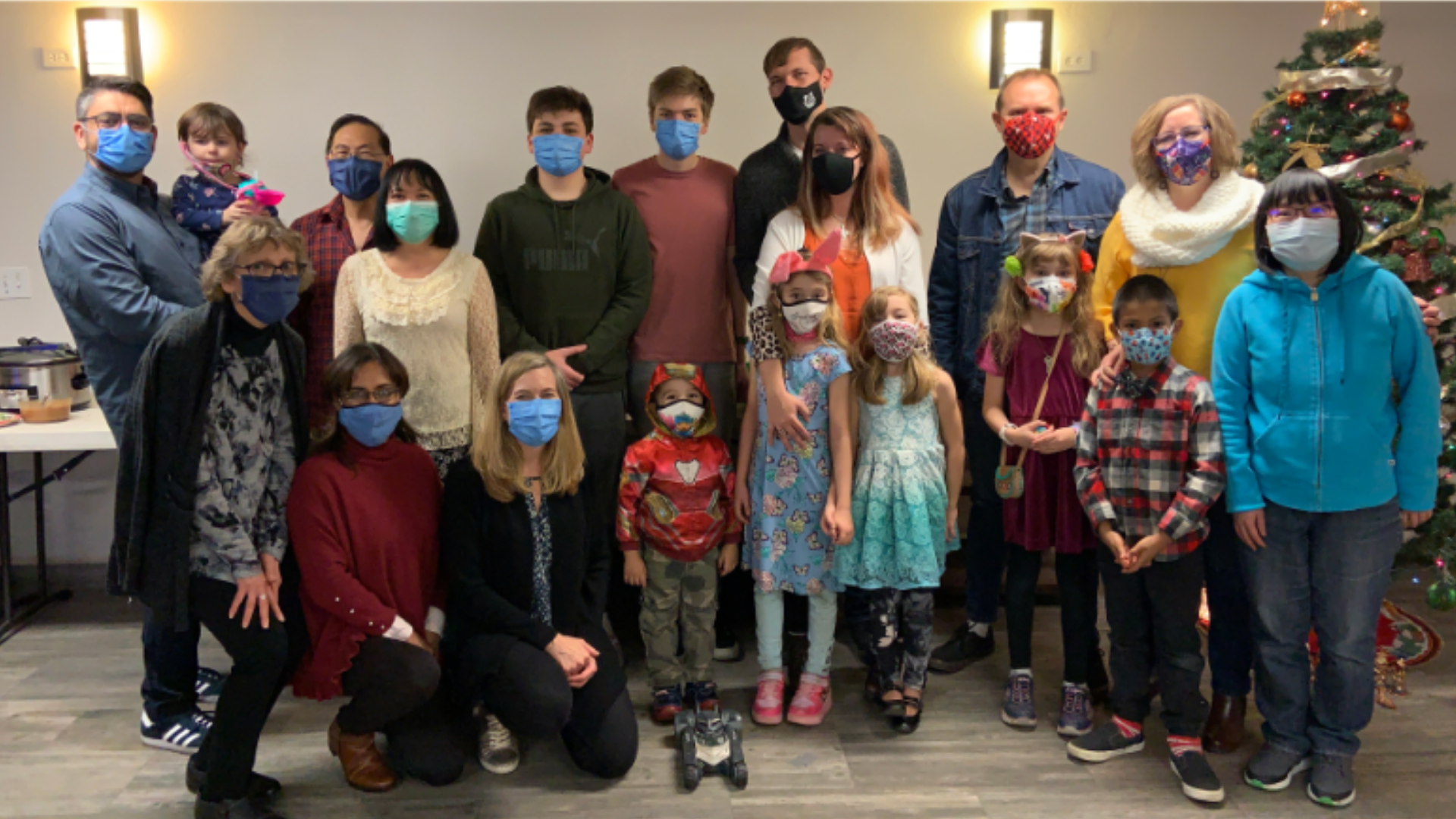 We are so thankful for you
and thankful you pray!
Your prayers make a difference in our every day and in the every day of nationals and foreigners in Mexico City.

With love, Chris, Angela, Mackenzie, Lukas and Lucía.

Pray that the Lord would supply the Hieberts with all they need to serve their team with wisdom and courage. Pray that they would understand their team, the people of Mexico and the least reached people groups in Mexico and the National Church so they can love well. Pray for the spiritual and cultural chains of the people of Mexico City to be broken. Pray that God will open their eyes and set them free from any bondage. Pray for the international community of Mexico City to find community and belonging through Jesus. Pray for Mexican nationals to be discipled and equipped to be sent out to other nations with little or no access to Jesus.
"Trust in the Lord with all your heart
and lean not on your own understanding;
in all your ways submit to Him,
and He will make your paths straight."
Proverbs 3:5-6