Chris, Angela and their three children
are on mission in Mexico City!


April 2021 UPDATE

We have been in Mexico City just over 2 years now and even though one of those years has been living through a pandemic, we are so thankful for all that God has been doing here in our midst. A quick update is that on July 1, 2020, we took on a new role as Team Developers for Mexico. This has meant that we have had to leave our role as International Church planters to become Team Developers but remain an active part of the international community.

Despite our role change, the pandemic opened new doors to online opportunities in the International Community and we have run 2 Alpha online courses and Prayer Course 1 and 2 online in the past year. Each online group has been well attended and we have loved seeing how God has moved and drawn people closer to Himself through these online initiatives. In these groups, we have had people from outside of Mexico join us each time and so it has truly been an international experience!

As Team Developers, we have the joy and privilege of caring for our team and aligning with the heart of the Mission from our Canadian Alliance churches to bring access to Jesus to those who have little or no access. We have 23 people on our team with members working in the areas of Envision (hosting short term teams from Canada), Justice and Compassion, Church Planting, Leadership Development and International Ministries but in our all our diversity, we have a common heart to give access to Jesus. While Mexico is a reached nation (11% identify as Evangelical Christian), there are people in our nation who still have little or no access to Jesus such as the indigenous Huichol people and people from other nations who now make Mexico their home. Another way in which we are now seeing a shift in our role here as a team is that there are opportunities to move into more of a mobilizing role to partner with the national church to help send out Mexicans to the outermost parts of the world - giving access to Jesus to those with little or no access outside of Mexico. As we move into this new season as a team, we appreciate prayer both in seeing the opportunities here in our country as well as those outside.

One story that has moved us is that recently Aurelio, a Huichol leader who was involved in persecuting believers in the community, gave His life to Jesus shortly before his recent death. Even as he has passed away, his daughters are continuing to proclaim the good news of Jesus to their community! In these difficult days of the pandemic, God is moving and we pray for salvation and abundant life to come in full to this community.

Thank you for continuing to journey with us over these last years from Venezuela and now to Mexico.
With love and gratitude. Chris, Angela, Mackenzie, Lukas, and Lucía
If you would like to receive their newsletter, please sign up here: HIEBERT FAMILY NEWSLETTER
Sign up for prayer updates here: PRAYER UPDATES

Our God Story...
Chris and Angela both grew up in Christian homes. Chris remembers responding to a Holy Spirit nudge and making a firm decision to join God's family when he was 11 years old.

Angela gave her life to Jesus at a young age and with each year has grown deeper in relationship with Him.

Together they desire to love people, welcome them to participate in the family of God, and ultimately invite them to join the family as followers of Jesus. Being adventurers and risk takers, they have stepped through the doors God has opened of making disciples internationally.
Vision:
To lead our team as we together fulfill our mission to glorify God by developing indigenous movements or reproducing churches among the least reach people groups in Mexico and beyond.

Current Priorities:
Our team is our first priority – to make sure they have what they need to fulfill our mission and live out their calling to be disciple makers in Mexico City. Our second priority is our partnership with the Mexico National Church – together we want to see all people groups in Mexico gain access to Jesus and together we turn our attention to those outside of Mexico who do not have access to Jesus.

Our Team:
Mexico City Team: Victor and Betty Chin, Bob and Amanda Eldred, Anne Louie, Heather Hahn and Andrés Cabezas, Rick and Susan Kilbrai, Bear and Vanessa Yarbrough, Ray and Cindy Perry, Anna Sinclair, Kelly Dyer, Dan and Jenica Van Essen, Chris and Terra-Lynn Ulriksen and Barry and Geraldine McLeod.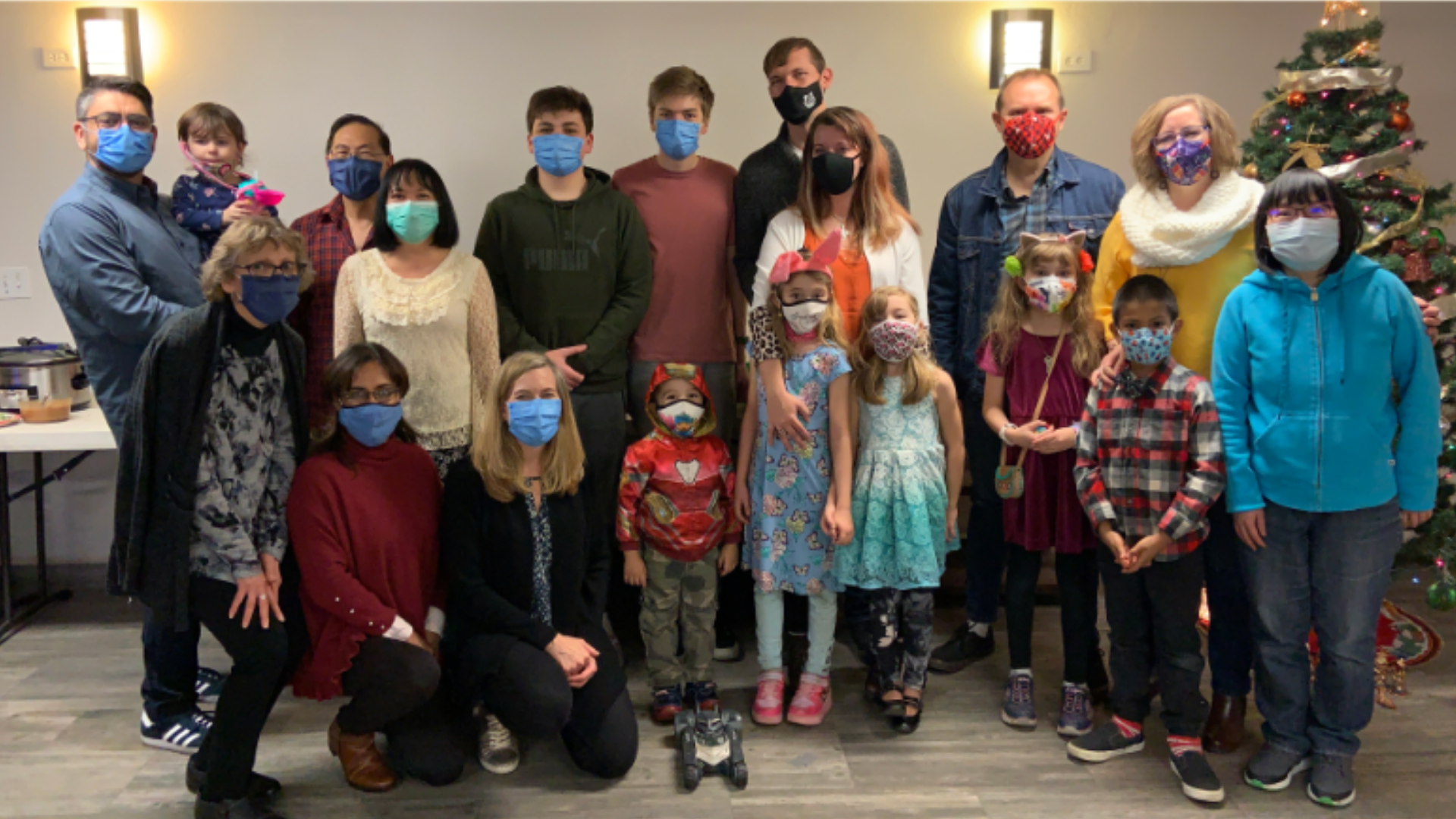 We are so thankful for you
and thankful you pray!
Your prayers make a difference in our every day and in the every day of nationals and foreigners in Mexico City.

With love, Chris, Angela, Mackenzie, Lukas and Lucía.

Pray that the Lord would supply the Hieberts with all they need to serve their team with wisdom and courage. Pray that they would understand their team, the people of Mexico and the least reached people groups in Mexico and the National Church so they can love well. Pray for the spiritual and cultural chains of the people of Mexico City to be broken. Pray that God will open their eyes and set them free from any bondage. Pray for the international community of Mexico City to find community and belonging through Jesus. Pray for Mexican nationals to be discipled and equipped to be sent out to other nations with little or no access to Jesus.
"Trust in the Lord with all your heart
and lean not on your own understanding;
in all your ways submit to Him,
and He will make your paths straight."
Proverbs 3:5-6