MAY 2021 UPDATE!

Since February 2021, Young Families started offering in person programming twice a month. We know that community and relationships are just as essential as physical health so we were very pumped to be able to offer COVID-safe ways of facilitating that. In the last year, through the offering of grocery and diaper deliveries in partnership with Cloverdale Community Kitchen, we have met many new families, some our staff have personally never met face to face. Being able to offer in person programs to these new families is very exciting for us. One such young mom attended our first one in February. She shared that she was very happy to have attended our program with her daughter because she's been dealing with a very sad loss that happened during Christmas. Being in community gave her a place to share her grief and be filled with joy through watching her child interact with others.

Prayer: For C who's dealing with loss and grief. Pray for her comfort and that we'd be able to provide her the support she needs to cope. For M who just finished Alpha alongside a Young Families staff. Pray that she continues to seek God in her life and recognize the love He has for her and her son For our upcoming fundraiser that we would be able to bring in the funds needed to provide support to our parents during and beyond the pandemic.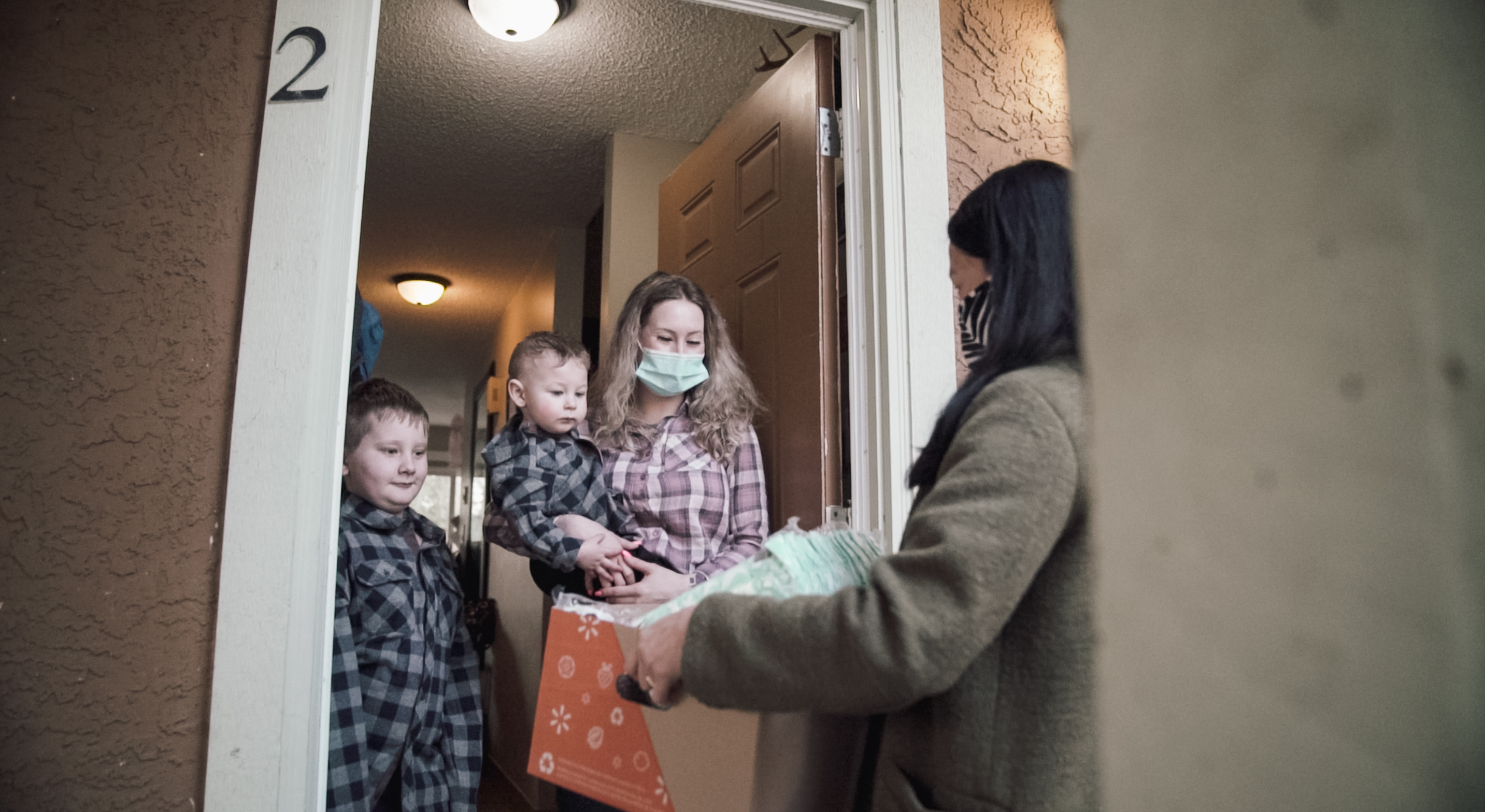 Starting April 5th-May 7th, 2021 Young Families is launching a fundraising campaign called Delivering Hope. Please keep a lookout on our website www.youngfamilies.ca to join us in delivering hope to young parents across Surrey.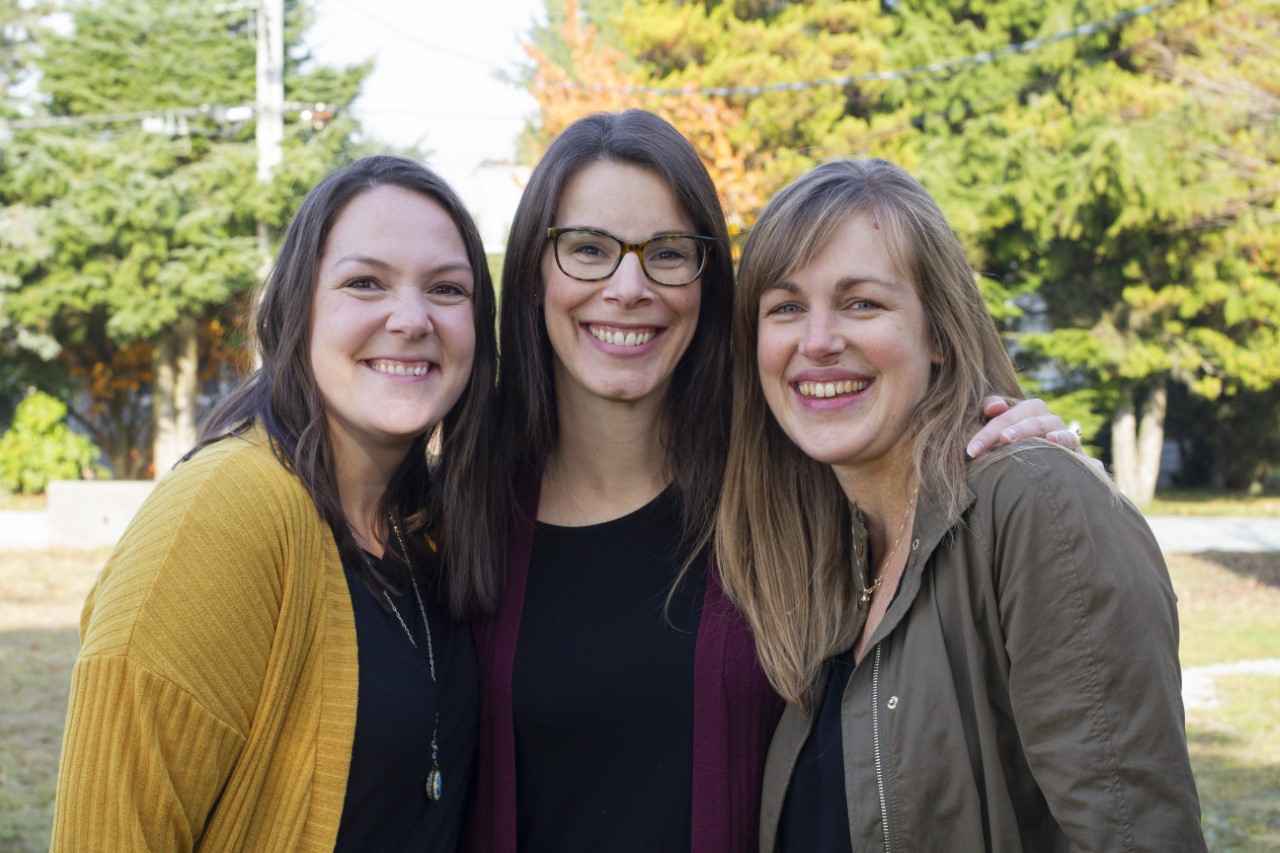 WHO WE ARE
"Connecting youth & transforming lives"
If there is just ONE caring adult in the life of a vulnerable youth, (vulnerable being anyone needing special care, support or protection because of things like life difficulties or risk) they have a 70% chance of thriving. Youth Unlimited help calls kids out of isolation into real relationship where they can experience the love of God through the care and support.
BACKGROUND
Youth Unlimited, is known internationally as Youth for Christ and is nationwide in over 110 countries. Canada alone has 33 chapters. Greater Vancouver Youth Unlimited is 1 chapter. Surrey is 1 area out of 9 spanning from North Vancouver to Chilliwack.
Young Families is 1 program within Surrey
Young Families exists to welcome pregnant and parenting youth, into a caring, safe and supportive environment. Thrive is a cornerstone program within Young Families. Thrive is an 18-month life skills program, for vulnerable young moms age 19-25, empowering them with the skills, resources and guidance they need to overcome challenges and restore their families.
Charlotte Toney is one of 3 Thrive staff, and facilitates the program alongside the director and on-site counsellor. All Youth Unlimited staff are local missionaries, and therefore rely on the generosity of partners to do this work in Surrey.
"I am thankful for Thrive because I have learned so much and have felt more love than ever before" - Thrive Participant.
CHARLOTTE TONEY - ON MATERNITY LEAVE
As I reflect on the years of your support, it is truly humbling to have you a part of this team–my team–whether it's been through your phone calls/texts of encouragement, or financial generosity, or your prayers for us, or your invested time, I am often speechless and lack the words to express my full gratitude. You are a gift. You are part of something big. You are part of connecting young families to the support they often desperately need–a caring supportive adult. So, from the bottom of my heart, thank you! I can't wait to continue telling you more stories, but for now it is time to focus on my own family and embrace parenthood.
Young Families continues on with an incredible team who passionately serve the young parents of Surrey. I have sat together with this team many times sharing tears, deep joys, heavy hearts, and belly laughter as we continued to see the hope in those we serve. This past year we have diligently been coming together as a team and envisioning new dreams and ideas together. I am thrilled to see what comes out of this next year. We have had many new referrals and are connecting with new young moms regularly. I have no doubt the young parents that connect with this team will know they are loved and deeply cared for.
Would you join us in prayer? Please pray for Young Families this year and the many things they will embrace and encounter as they diligently continue to bring the hope of Christ to the young parents they meet. At this point, I hope all those who have been giving financially this past year have received my personal hand-written card in the mail with options of steps you can take with your support. Your partnership throughout my mat-leave allows my account to build to a healthy spot and ensures a quick return. Please don't hesitate to contact the head office to move, stop or ask questions about your giving.
If you wish to continue to hear stories throughout this year of ministry with young families, sign up for the Young Families NEWSLETTER
Want to partner? To Charlotte Toney's ministry account https://www.youthunlimited.com/our-team/charlotte-toney To the Young Families Program https://www.youthunlimited.com/donate (Select program, Young Families)