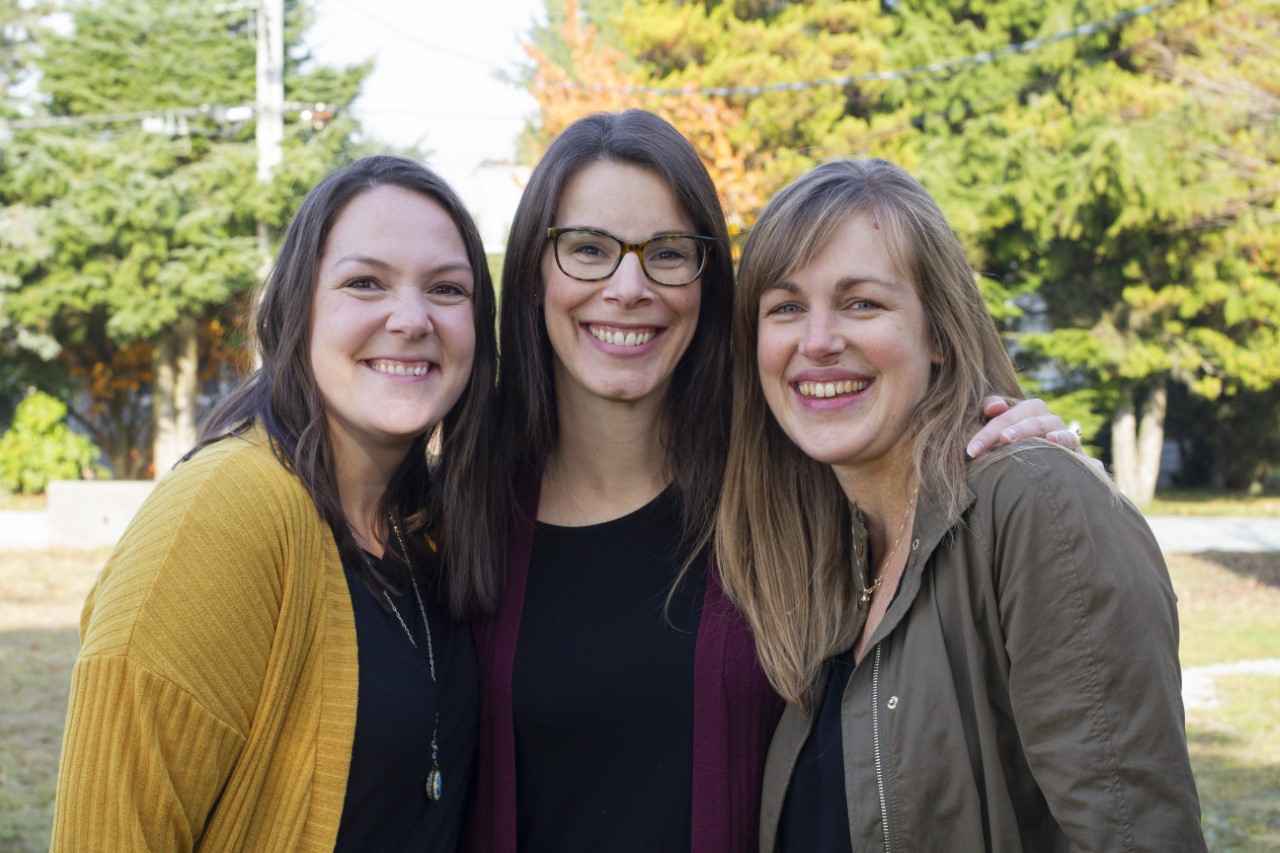 WHO WE ARE
"Connecting youth & transforming lives"
If there is just ONE caring adult in the life of a vulnerable youth, (vulnerable being anyone needing special care, support or protection because of things like life difficulties or risk) they have a 70% chance of thriving. Youth Unlimited help calls kids out of isolation into real relationship where they can experience the love of God through the care and support.
BACKGROUND
Youth Unlimited, is known internationally as Youth for Christ and is nationwide in over 110 countries. Canada alone has 33 chapters. Greater Vancouver Youth Unlimited is 1 chapter. Surrey is 1 area out of 9 spanning from North Vancouver to Chilliwack.
Young Families is 1 program within Surrey
Young Families exists to welcome pregnant and parenting youth, into a caring, safe and supportive environment. Thrive is a cornerstone program within Young Families. Thrive is an 18-month life skills program, for vulnerable young moms age 19-25, empowering them with the skills, resources and guidance they need to overcome challenges and restore their families.
Charlotte Toney is one of 3 Thrive staff, and facilitates the program alongside the director and on-site counsellor. All Youth Unlimited staff are local missionaries, and therefore rely on the generosity of partners to do this work in Surrey.
"I am thankful for Thrive because I have learned so much and have felt more love than ever before" - Thrive Participant.
UPDATE October 2022
Pacific Community Church,
I wanted to give you an exciting personal update - our family has grown and we are expecting baby No.2 in the beginning of February. It's crazy to think I'm already 24 weeks along and over half way until we meet our little one.

We are thrilled for this next phase ahead. As crazy and full as it will be to have 2 under 2 for a bit, we so grateful for our community of support! You have been a huge part of my support community throughout my time in this ministry and you have given me the ability to do this life giving work for the past 6 years - I am eternally grateful!

As I prepare to go on maternity leave (again) in February, you might wonder, "Do I have to do anything? What happens if I give financially? How can I stay connected?" Well, if you've been a financial supporter of this ministry, I will personally be sending you an update via snail-mail [early-mid December] with action steps you can take for the duration of my leave. There will also be an open invitation for you to consider continuing your financial support so that I am able to continue to serve and care for young people when my time comes to return to work. Your financial support is critical to the work we do and I could not have done these years [or the years to come] without you.

If you pray for this ministry, please continue to pray. My update letters will pause in a few months, but it's easy to stay connected through our Young Families newsletter. Sign up here - Get updates. Stay connected.

If I could invite you to be praying for:
- Our Young Families team as they continue this beautiful work with young families in Surrey.
- Myself, that it would be seamless to pass on the relationships and personal work I've invested in this past years (since being back from my last maternity leave), and in just a couple of months quickly transition into mat-leave (with a new little one and a toddler).
- My husband, Alex and I as we enter into parenting two and all that journey has for us as we embrace this next phase.

With only a couple more updates ahead, keep an eye out in your inbox and [snail] mailbox for the last few updates of this season before my mat-leave. I can't say it enough but your support - in ALL its numerous ways - has been a gift to my heart, my family and the Young Families community.

Peace to you -
Charlotte Toney
t: 778-877-6506
e: charlottetoney@youthunlimited.com

Program update:
This Fall I work closely with our new full-time Thrive staff, Claire Penner, as we prepare and dream up the next Thrive Sessions.
Claire and I are also partnering to lead a community connection time at Muffin Morning Program on Wednesday's . At our September launch we lead a morning all about getting to know each other. We started off, with each mom and staff picking 2 words that describe their past month. I'm aways surprised how 2 words can give so much insight! As we continue these weekly connection pieces, we have seen some great discussion and leaning in. I'm excited to work alongside Claire, knowing she will continue investing well in Thrive over my maternity leave.